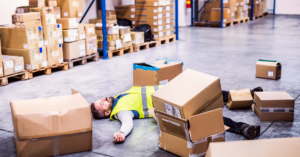 The Alabama industrial workplace injury and accident lawyers at Gartlan Injury Law are glad to provide guidance regarding the steps to take if you or a loved one are injured or killed in an on the job accident. We preach early and through trial preparation, even in cases that are not litigated and never see a courtroom. On the job accidents, injuries and deaths create a very unique set of circumstances. When this occurs the employer must be put on notice and the injured must seek the necessary medical care and treatment immediately. Further, an injured person would be remiss in attempting to handle a case on their own that potentially has the magnitude of an industrial or workplace accident, death, or injury can create a unique set of circumstances.
Depending on the facts and circumstances involved, these cases can fall into the category of workers' compensation, negligence, wantonness, product liability cases, and wrongful death cases. Corporations and insurance carriers will have their experts deployed to an accident scene in an effort to protect their bottom line by doing damage control, especially in cases involving serious injury and death. This can include manipulating the investigation with lies and cover-ups in an effort to minimize or deny your claim. Therefore, you must employ your accident injury lawyer to build and prepare your case as soon as possible to stand a chance of getting to the bottom of the root cause of the accident and injury and holding those responsible accountable to paying you the compensation you deserve for you losses. Your lawyer will employ the necessary experts to help turn over each stone in trial preparation.
Our Accident Lawyers Prepare for Trial Early, Even In Cases That Are Settled.
In cases with catastrophic injuries and company dollars on the line, the insurance company and employer will do whatever they can get away with to protect their bottom line, including arriving at the accident site with a crew to do the best they can to concoct a company line that serves their best interest. They have been known to lie, manipulate, hide and destroy evidence, as well as coach witness statements. Often, the employer or company owns and controls the accident site.
Therefore, it is greatly important to get the proper legal team with resources dispatched on your behalf immediately the company line takes hold and negatively impacts the value of your case. company may control the accident scene. Action must be taken on your behalf before it is too late to preserve evidence, take the witness statements and gather documents to be able to prove and demonstrate liability, injuries and damages and overcome defenses. This is all done in an effort to add value to the case, maximize recovery, address unsafe conditions and facilitate healing. If not taken, evidence necessary to your case might be lost forever, resulting in your claim being denied forever, meaning you are not compensated for your injuries and damages. Many times in these cases, it is necessary to file a lawsuit to engages in subpoenas, discover and court powers to help gather and preserve evidence to ensure that all of the aspects of the case are investigated and developed.
Our Attorneys Bring in Outside Experts to Help with Your Case.
In common on the job accidents involving serious injuries and death, engineers from the appropriate fields, professional investigators, accident reconstruction experts, as well as medical, legal, insurance, psychological and economic experts will be called in when necessary by your injury attorney.
In the event of an on the job injury or death that impacts your family, you must act quickly. Our on the job and industrial accident injury lawyers are here to answer your questions now. Contact Gartlan Injury Law today for help with your case.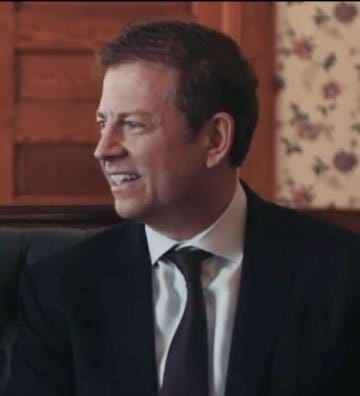 Aaron Gartlan is a graduate of Troy University and the Thomas Goode Jones School of Law who focuses his practice exclusively on representing those injured by the wrongdoing of others. He is member of the National Trial Lawyers Association's Top 100 Trial Lawyers, Million Dollar Advocates Forum and Multi-Million Dollar Advocates Forum. In addition to his legal practice, Aaron teaches Business Law as an adjunct instructor at Troy University's Sorrell College of Business and serves as a field artillery sergeant in the Alabama National Guard.