An industrial or workplace accident, death, or injury can create a unique set of circumstances. If you are injured on the job, you must notify your employer. Typically, that's done through a supervisor. The employer must be put on notice of the accident and any injury.
These cases create a unique situation that reiterates why it's important to have the right personal injury and accident law firm involved in the case immediately to investigate, locate, and gather evidence and interview witnesses as soon as possible. Everything must be documented. Liability, injuries and damages must be established, demonstrated, and proven and defenses overcome. Often, experts need to be brought in for these tasks. These cases can fall into the category of workers' compensation, negligence, wantonness, product liability cases, and wrongful death cases. As a result, it is important to have the right personal injury and accident law firm involved to develop the facts, legal theories, and arguments.
Dothan Personal Injury Attorney on Preserving Evidence
In serious automobile and truck wrecks, industrial and workplace accidents, and product liability cases, there are very serious and debilitating, life-altering injuries, and even death. At the same time, there is insurance or corporate money at stake. Therefore, it is critical to get the proper resources involved in the case immediately before evidence disappears. This is in particular unique to workplace situations where a company may control the accident scene. Steps must be taken to preserve evidence, take the witness statements and gather documents to be able to prove and demonstrate liability, injuries and damages and overcome defenses. This is all done in an effort to add value to the case and maximize recovery. If quick action is not taken, often by the filing of a lawsuit, evidence may be missed or lost, memories may fade or stories can change. Early filing of a lawsuit preserves the evidence so all aspects of the case are fully explored and developed to assure the family has a maximum recovery to get their lives back on track as best as possible under the circumstances. One can only imagine how tough this situation may be for a family.
Dothan, Alabama Personal Injury Attorneys Get Even More Expertise Involved and other experts are also brought in during the early stages of the case.
Many times, it is necessary to bring in engineers and various types of experts in industrial and workplace injuries and accidents to prove and demonstrate liability and damages. Dothan, Alabama personal injury and accident attorney Aaron Gartlan hire consulting engineers to conduct inspections of the scene and the services of an investigator to conduct interviews of witnesses and gather important documents. Although expensive, the use of experts and investigators is critical to ensure the preservation of evidence and that all of the aspects of the case are fully explored and developed to obtain the maximum recovery for those left behind. David and Aaron use experts and investigators in all serious injury and death cases.
Should you have the misfortune to have a serious injury or wrongful death of a loved one, be sure to act fast in selecting an attorney. Be sure to ask about the resources they will bring to the investigation and how quickly they can bring them. Do not be afraid to ask about their courtroom experience since insurance companies know who goes to court and who does not go to court. You and your family deserve the best, so ask questions.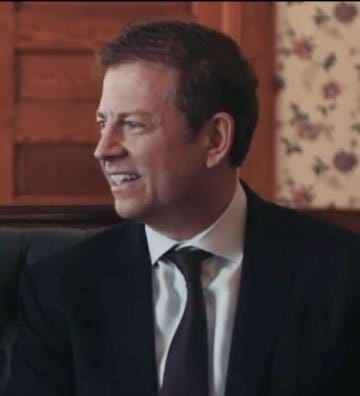 Aaron Gartlan is a graduate of Troy University and the Thomas Goode Jones School of Law who focuses his practice exclusively on representing those injured by the wrongdoing of others. He is member of the National Trial Lawyers Association's Top 100 Trial Lawyers, Million Dollar Advocates Forum and Multi-Million Dollar Advocates Forum. In addition to his legal practice, Aaron teaches Business Law as an adjunct instructor at Troy University's Sorrell College of Business and serves as a field artillery sergeant in the Alabama National Guard.