As Alabama personal injury lawyers, wrongful death lawyers and accident trial lawyers with the Gartlan Injury Law in Dothan, Aaron Gartlan are often asked, "What should I do after an accident or personal injury." In this series we will answer that question. Keep in mind that each personal injury, wrongful death and accident case is unique, and a plan must be implemented on a case by case basis to address the facts and circumstances involved. However, the following can be used for guidance.
It is never easy to be a personal injury or accident victim. You did not choose this fight. You did not choose to be injured, or to suffer the stress and surprise of your accident. You may not want to face all the dilemmas associated with possibly becoming a plaintiff in a personal injury, wrongful death or accident case.
There is no "magic button" you can press to make the pain go away or to erase what happened. Even if you have the greatest Alabama personal injury attorney, wrongful death attorney and accident trial attorney and law firm on your side, awesome physicians to help you through the pain, and a loving and supporting family, the journey can be rough. You may feel isolated, confused and overwhelmed.
In the next section of this series, we offer ideas to help you engage with your present reality, understand your end game, and connect the dots between your present and your idealized future. This reference guide is packed to the brim with the tips, tricks and insightful ways of thinking through your problems. These strategies and tactics should help you, no matter what Alabama personal injury lawyer, wrongful death lawyer and accident trial lawyer law firm you work with, and no matter how your battle with Goliath ultimately turns out.
Whether you were hurt in an automobile accident, commercial truck accident, workplace or industrial accident, or injured by a defective product, there are four things you absolutely must do (or deputize someone else to do for you) to maximize your chances of recovery, both medically and legally.
Please continue to follow Alabama personal injury lawyers, wrongful death lawyers and accident trial lawyer Aaron Gartlan with the Gartlan Injury Law in Dothan, as they continue to address the what to do after a personal injury or accident in the next installment of this series. Also, feel free to contact Aaron to discuss your case.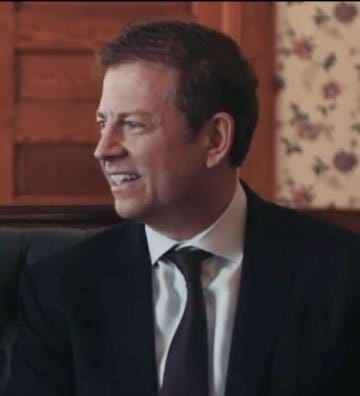 Aaron Gartlan is a graduate of Troy University and the Thomas Goode Jones School of Law who focuses his practice exclusively on representing those injured by the wrongdoing of others. He is member of the National Trial Lawyers Association's Top 100 Trial Lawyers, Million Dollar Advocates Forum and Multi-Million Dollar Advocates Forum. In addition to his legal practice, Aaron teaches Business Law as an adjunct instructor at Troy University's Sorrell College of Business and serves as a field artillery sergeant in the Alabama National Guard.