Hello and welcome back as our Alabama automobile accident lawyers conclude this writing that answers: "What should I do if I am involved in a collision?" We hope these tips help. Please, feel free to contact us to discuss and talk further.
It is important to safely preserve the facts and circumstances surrounding the crash as much as possible. Memories fade. People move on, forget, exaggerate and out-right lie. It is best to allow your lawyer handle the important details relating to any accident investigation. However, these tips can guide you on how to safely play your part in it. Again, the most important task after an automobile wreck is to seek the proper medical treatment and to ensure the safety of the crash site.
4. I can be helpful to have pictures of the accident scene, including the vehicle damage and your bodily injuries, if this can be done safely. It is also important to document the name, address, phone number, driver's license number, insurance information, and license plate number from the other driver and the name, address, and telephone number of any witnesses, as well as any investigating law enforcement officers. This will often be done by a law enforcement officer. However, it can be helpful to independently verify all information. Starting and keeping a journal, wherein all details regarding the wreck, treatment, recovery and challenges faced are notated is smart. All of this information must be shared with your personal injury lawyer. Again, your lawyer will handle the bulk of this investigation. Keep in mind that your part is best to be kept at a minimum, especially if you are injured. Even if your injuries are relatively minor, it does not make good sense for you to be risking further injury by walking around collecting evidence and information after an accident. I could look suspicious and backfire on you. Remember, the automobile insurance company is watching and documenting everything you do in an effort to deny and minimize your claim.
5. Your auto insurance contract requires you to notify your insurance company of the crash and to cooperate with your insurance company. If you fail to do so, you risk not being able to access potentially valuable benefits under your policy and the ability to make an uninsured or underinsured motorist (UIM) claim.
6. It is best to execute the aforementioned tips under the advice, supervision and guidance of an experienced and trusted Alabama accident attorney law firm, so do not leave yourself vulnerable to the attacks from the insurance company. The investigation and important preparation must start right away. Your case is too important and valuable to risk, so make that important call now.
We are honored you joined us for the conclusion of what to do after a wreck. We certainly hope you will come back often and call us if and when you need us.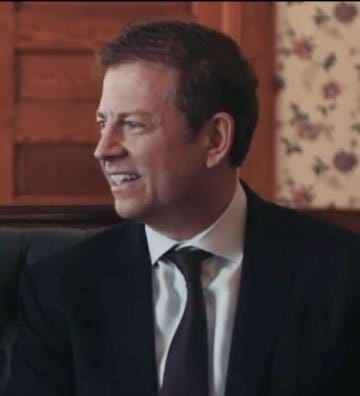 Aaron Gartlan is a graduate of Troy University and the Thomas Goode Jones School of Law who focuses his practice exclusively on representing those injured by the wrongdoing of others. He is member of the National Trial Lawyers Association's Top 100 Trial Lawyers, Million Dollar Advocates Forum and Multi-Million Dollar Advocates Forum. In addition to his legal practice, Aaron teaches Business Law as an adjunct instructor at Troy University's Sorrell College of Business and serves as a field artillery sergeant in the Alabama National Guard.