The Alabama personal injury and accident trial lawyers of the Gartlan Injury Law in Dothan welcome you for part two (2) this writing about Goliath's natural allies and strategies. Goliath uses intimidation and bully tactics. However, we encourage you to seek the guidance of your Alabama personal injury lawyer when necessary and to not be fooled by Goliath's ploys and tricks.
Strategy #4: They pillory trial lawyers as "greedy" and personal injury victims as "shrill".
Goliath often acts like the bully who shoots spitballs at you, goading you to hit him back. And when you do, he melodramatically falls to the floor and begins sobbing just as the teacher arrives – trying to get you in trouble. Goliath and his allies love to pick on trial lawyers because trial lawyers provide a convenient foil.
You have probably heard the term "ambulance chaser" to describe a personal injury lawyer. But truth be told, the insurance companies deserve that name way more. Insurance companies show up at the wreck scenes, hospitals, and workplace injury sites. They manipulate investigators and use other tricks to minimize or deny claims, even in the face of somebody being harmed.
Goliath thus violates our society's fundamental moral code, which tells us: when you make a mistake, step up, accept responsibility and make an effort to make the situation right.
In an injury case, this means making sure that the injured party gets compensation to fully cover their damages. The whole reason we buy insurance is to preserve our capacity to make amends after a bad situation.
So think about it. Why would the insurance industry want you to have a negative opinion of attorneys? Because Goliath does not want you to notice the lack of fairness — to "clue in" to the reality that his behavior is actually dangerous to the community.
Indeed, when we allow insurance companies to tar and feather personal injury lawyers as "ambulance chasers," we are in effect saying that it is okay for big businesses to value profits over safety. Instead of doing what they had said they would do – provide fair compensation – they throw up smokescreens about "tort reform" and "frivolous lawsuits." This fosters an environment of no consequences and leads to danger — not just for the victims of accidents but also for the community as a whole.
The Alabama personal injury attorneys at the Gartlan Injury Law in Dothan hope that you are learning from this eye opening discussion of plots, ploys, tricks and strategies employed by Goliath used by Goliath in an effort to undermine your case. It is our hope that you realize there is more than just the tip of the iceberg underneath! We want to arm you with the information to face and defeat Goliath. We invite you to contact us and to continue to follow us and learn from our experience. Thank you very much!!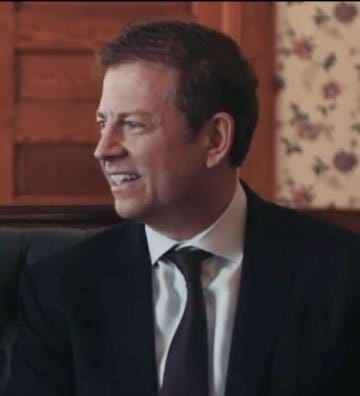 Aaron Gartlan is a graduate of Troy University and the Thomas Goode Jones School of Law who focuses his practice exclusively on representing those injured by the wrongdoing of others. He is member of the National Trial Lawyers Association's Top 100 Trial Lawyers, Million Dollar Advocates Forum and Multi-Million Dollar Advocates Forum. In addition to his legal practice, Aaron teaches Business Law as an adjunct instructor at Troy University's Sorrell College of Business and serves as a field artillery sergeant in the Alabama National Guard.