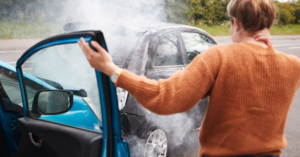 Left-turn accidents are strikingly common in Alabama and across the United States. According to data from the National Highway Traffic Safety Administration, left-hand turns play a role in 22.2 percent of all accidents at intersections.
The good news is that drivers can take certain steps to minimize their risk of being involved in a left turn accident – and to respond appropriately to these car accidents when necessary. These steps include understanding how to correctly make a left turn, being aware of common causes of left turn accidents, and recognizing who may be at fault and potentially liable if you've been hurt in a collision.
Are all left turns legal in Alabama, or are there some restrictions?
Generally speaking, left turns are legal in Alabama as long as the turning vehicle uses the correct lanes and follows applicable right-of-way laws.
As far as lanes go, this means entering and staying in the farthest-left lane for the duration of the turn. When it comes to the right of way, left-turning vehicles must yield to all oncoming traffic before making a turn. If a driver fails to yield or makes a left turn from any lane other than the extreme left, then the turn is not legal (unless, for example, there are two left turn lanes at a controlled intersection).
Left turns are also illegal where signs or streetlights prohibit them. Prohibitory signage and red lights exist to keep drivers safe at particularly dangerous intersections. When drivers disregard these signs, they are breaking the law.
Why are drivers making a left turn often blamed for accidents?
When an accident at an intersection involves a left turn, the left-turning driver often faces the blame for the crash. Even instinctually, when we see these situations, we tend to assume that the driver making the left turn is responsible for the accident.
This tendency can be chalked up to basic right-of-way laws. According to Alabama traffic laws, left-turning vehicles receive lowest priority to make their turn. All oncoming traffic must have already passed in order for a left turn to be legal. Furthermore, left-turning drivers must be careful to stay in their lane so as not to collide with oncoming right-turning drivers.
The right-of-way explains why blame often falls on drivers making a left turn. However, there are some accidents in which the left-turning driver is not actually the one at fault.
When can the other driver be held responsible for a left-hand turn accident?
Although left-turning motorists are often blamed for accidents, there are certain instances when the other driver can be held responsible. Here are a few cases when the driver of the oncoming vehicle may shoulder full or partial blame for a crash:
Speeding – If the oncoming driver was illegally speeding through the intersection at the time of the accident, they may be held responsible. High speeds can cause a miscalculation of turning time. This could result in a crash that might otherwise have been avoided.
Running a red light – Oncoming drivers can also be found responsible if they run a red light and collide with a vehicle making a left-hand turn. While the turning vehicle has a green arrow to proceed, the oncoming vehicle is acting in violation of right-of-way laws.
Intoxication – If an oncoming driver was under the influence of drugs or alcohol at the time of a crash, this driver may face the blame for the accident. Intoxication impairs drivers' judgment and can lead to risky, unpredictable roadway behavior. This can exacerbate danger at intersections especially.
Distraction – An oncoming driver may also bear responsibility for an accident if they were distracted while driving. Texting, eating, and other distractions can cause drivers to miss visual cues – such as left-turning vehicles – that they would otherwise catch, thereby heightening roadway risk.
How is liability established in a left turn accident?
For drivers who have been involved in left-hand turn accidents, some of the most pressing questions are often: Could I be held liable for this accident? Can I hold the other driver liable?
The way that accident liability is established varies from state to state. Alabama is one of a handful of "pure contributory negligence" states. Depending on your role in an accident, this system can be a blessing or a curse.
The doctrine of contributory negligence establishes that an injured person may be barred from recovering compensation if they were in any way at fault for the accident. This means that even if it can be proven that the other party was negligent, if you are found to be even slightly at fault for the crash as well, you will not be able to recover any compensation.
This harsh legal doctrine makes it even more critical to have an experienced car accident attorney on your side. Your lawyer can immediately start a thorough investigation and will seek critical evidence to prove that the other party was entirely at fault for the crash.
What are the most common causes of left turn accidents?
The vast majority of left turn car accidents at intersections are preventable. To prevent these accidents, it is important for drivers to understand their leading causes. Here are some of the most common causes of left turn accidents:
Failure to properly yield according to the applicable right-of-way laws
Speeding through an intersection or through a left turn
Poor judgment or miscalculation of the time needed to execute a turn
Misguided belief (on the part of the turning driver) that an oncoming vehicle will slow down to allow a left-hand turn
Acceleration through an intersection or through a turn to try to "beat the light" as it changes from orange to red
What to do if you've been in a left turn accident
If you have been involved in a left-hand turn accident in Alabama, Gartlan Injury Law can help. Our experienced car accident attorneys are ready to help you seek the maximum compensation for your claim.
Take the first step and call us or fill out our contact form to for your free, confidential consultation today.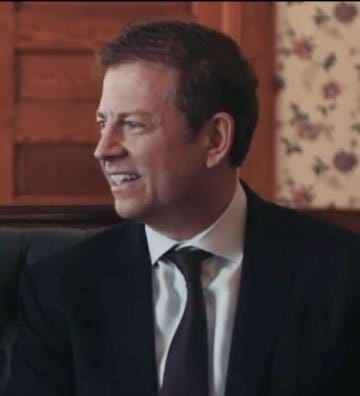 Aaron Gartlan is a graduate of Troy University and the Thomas Goode Jones School of Law who focuses his practice exclusively on representing those injured by the wrongdoing of others. He is member of the National Trial Lawyers Association's Top 100 Trial Lawyers, Million Dollar Advocates Forum and Multi-Million Dollar Advocates Forum. In addition to his legal practice, Aaron teaches Business Law as an adjunct instructor at Troy University's Sorrell College of Business and serves as a field artillery sergeant in the Alabama National Guard.