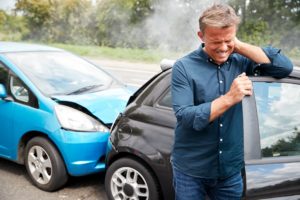 Did someone hit your car from behind while you were lawfully stopped and doing nothing else wrong to cause the rear-end collision? If so, you may be eligible to recover damages for your injuries and losses. After all, a basic rule of the road is to pay attention to the vehicle ahead of you and to stop safely when that vehicle stops so as to avoid an unnecessary auto accident.
If this occurred to you, attorney Aaron Gartlan and our legal team will aggressively pursue any compensation you need to help with your recovery. He understands the serious injuries that can result from these crashes – even when the vehicles involved were not traveling at high speed.
Aaron also understands that, at this time, your focus should be on your injuries. That's why he offers free consultations and will not charge any upfront costs or fees for the expenses associated with working on your case. You will pay nothing unless he secures a recovery for you. To learn more, contact us today in Dothan and receive a free consultation.
Who Can Be at Fault in a Rear-End Crash?
To show that another driver was at fault for a rear-end crash, you must prove that the driver acted negligently. In other words, you must establish, based on the evidence, that the driver acted carelessly or recklessly, and in turn, those actions caused your accident and injuries.
If a driver hit you from behind, that driver may be liable if he or she:
Tailgated – Rear-end collisions often occur when one driver follows the vehicle in front too closely. Tailgating leaves little to no time for a driver to brake on time and avoid a collision.
Violated traffic laws – Alabama's Motor Vehicle Code outlines many laws all drivers must follow. When drivers speed, fail to adjust to weather conditions or ignore traffic signs and signals, that driver can and should be held liable for a rear-end crash.
Drove distracted – When drivers text, talk on the phone or check their e-mails when driving, they can easily cause a crash. Distracted driving also causes rear-end accidents when it involves a driver looking at something outside of the car or interacting with passengers instead of focusing on the road ahead.
Drove while overly fatigued – Drowsy driving is dangerous driving. Drivers should get behind the wheel only when they are alert enough to pay attention to the road.
Drove while impaired – Driving under the influence of alcohol or drugs is a serious issue in Alabama. Drivers that engage in this behavior can face civil liability as well as criminal charges.
Many people think that the driver in the rear is always at fault for a rear-end crash, but that's not always the case. If you were the driver in the rear, the motorist in front of you may still be liable if he or she:
Failed to check blind spots
Failed to signal a turn or lane change
Stopped or slowed down suddenly.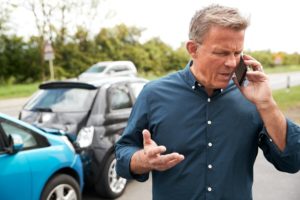 In some cases, it is possible that both drivers are at fault. For example, if the driver in front stopped suddenly, but the driver behind was also speeding, both drivers may share responsibility for the rear-end collision. Under Alabama's pure comparative negligence law, when an accident victim shares even one percent of the blame, the victim can be barred from receiving any compensation at all.
In many other cases, neither driver is at fault. Manufacturers are responsible for ensuring that their vehicles are safe to drive and that no one will become hurt when those vehicles are operated reasonably and responsibly. When any part of a vehicle is defective – brakes for instance – a manufacturer can be held liable for any injuries that result from an accident.
How Do You Prove Liability for a Rear-End Accident?
To prove that the other driver was negligent and caused your injuries, you will need to collect evidence. When you are suffering from serious injuries, however, gathering this evidence can be difficult. Our attorney, Aaron Gartlan, will get to work quickly on your rear-end accident case to gather the evidence that will help you to pursue just compensation.
The evidence which Aaron and our legal team gathers to establish your case may include all or some of the following:
Photos and video surveillance from the accident scene
Eyewitness statements
Statements from other drivers and passengers
Black boxes (a common feature on most of today's vehicles)
The other driver's smartphone records
Chemical test results administered by law enforcement.
Using many of these pieces of evidence, an accident reconstruction specialist can also help us to determine how a rear-end crash occurred. Typically, photos are the most helpful type of evidence. Using these photos, along with computer software, an accident reconstruction specialist can establish exactly what happened in your crash and identify who should be held responsible for it.
What Damages Can You Recover for a Rear-End Crash?
Many people think that rear-end accidents are minor crashes that don't result in serious injuries. This is wrong. These accidents can result in serious injuries, including:
Whiplash
Back injuries
Spinal cord injuries
Chest and abdominal injuries
Traumatic brain injury
Cuts and bruises
Burns
Broken bones
Internal bleeding
Organ damage.
The compensation in a car accident case is referred to as "damages." These damages are meant to compensate you for any injuries that you sustained or losses which you incurred as a result of the crash. Essentially, damages are meant to make you whole again. The most common types of damages awarded in rear-end car accident claims include:
Property damage
Past and future medical expenses and other health costs
Lost income
Diminished earning capacity
Physical pain and suffering
Emotional distress
Wrongful death damages (if you have lost a loved one).
Get Help from a Dothan Rear-End Accident Attorney Today
If you have been injured in a rear-end accident, you can turn to Gartlan Injury Law for the experienced and compassionate legal help that you need. We are passionate about helping accident victims with their claims. We will aggressively pursue any compensation that you deserve. We understand that your focus should be on your physical recovery, which is why we will handle every aspect of your claim. Contact us now to learn more in a free consultation.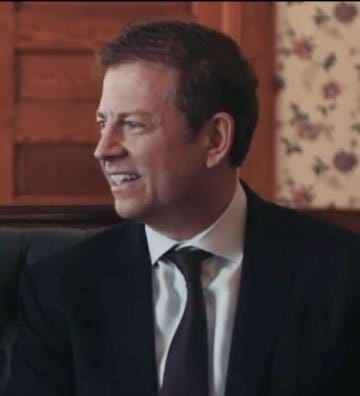 Aaron Gartlan is a graduate of Troy University and the Thomas Goode Jones School of Law who focuses his practice exclusively on representing those injured by the wrongdoing of others. He is member of the National Trial Lawyers Association's Top 100 Trial Lawyers, Million Dollar Advocates Forum and Multi-Million Dollar Advocates Forum. In addition to his legal practice, Aaron teaches Business Law as an adjunct instructor at Troy University's Sorrell College of Business and serves as a field artillery sergeant in the Alabama National Guard.