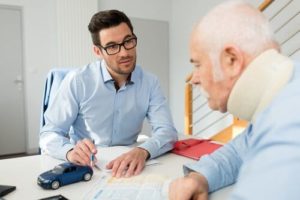 Welcome to this edition of the Gartlan Injury Law Personal injury blog. In this segment we continue to address and explain the issue of filing a lawsuit and answer your question will you be required to file a lawsuit in your case. As always, our attorneys are available to answer your questions in detail and help you. We look forward to hearing from you.
In most claims and cases, such as the typical automobile accident, it is not going to be necessary to file a lawsuit, when the liability is clear and the injuries are not severe or serious relatively speaking. However, in cases that involve serious and severe injury and death do generally require the filing of a lawsuit.
In the initial meeting with your lawyer, you should address and discuss this topic and formulate an action plan to be executed, because in the majority of cases you will have a general idea of the potential defenses, where liability stands and the injuries and damages and realize if a lawsuit needs to be filed. For example, in a rear end collision with relatively minor injuries and damages, we realize that case will likely be resolved without litigation and the filing of a lawsuit. However, in a wrongful death case against a large national company, we told the family in the initial meeting that a lawsuit must be filed as soon as possible to invoke the subpoena and discovery power of the court to preserve evidence and to get the experts involved in order to prove and demonstrate liability, injuries, damages and overcome defenses in an effort to add value to your case, maximize recovery, facilitate healing and address unsafe conditions. In a serious motor cycle-wreck case with a commercial vehicle we explained to the family, as well as our client in the hospital during the initial consultation: "We have an action plan for your case and realize how it needs to be handled. We have your experts lined-up and ready. We must file a lawsuit as soon as possible in an effort to prove and demonstrate liability, injuries, damages and overcome any defenses to maximize recovery, address unsafe conditions and facilitate healing." We were able to do that. It started with the first step of filing a lawsuit immediately. These litigated cases resulted in a confidential settlements at mediation. In wrongful death and commercial truck wreck cases, we typically know that we are going to need to file a lawsuit in order to do a proper and thorough investigation. However, most of the personal injury and accident cases that we have been fortunate to be a part of in our career have been settled without filing a lawsuit.
We hope this writing helps you. Again, our lawyers and professional staff are available to answer your questions and help you now, so feel free to call on us. We look forward to hearing from you soon. Please, continue to follow the Gartlan Injury Law Personal Injury Blog.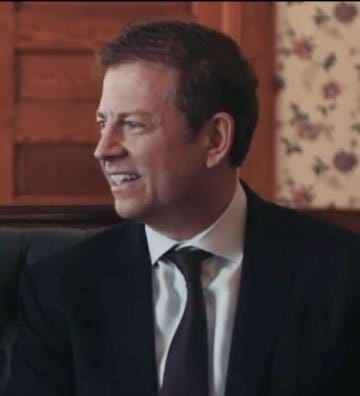 Aaron Gartlan is a graduate of Troy University and the Thomas Goode Jones School of Law who focuses his practice exclusively on representing those injured by the wrongdoing of others. He is member of the National Trial Lawyers Association's Top 100 Trial Lawyers, Million Dollar Advocates Forum and Multi-Million Dollar Advocates Forum. In addition to his legal practice, Aaron teaches Business Law as an adjunct instructor at Troy University's Sorrell College of Business and serves as a field artillery sergeant in the Alabama National Guard.