How should you prepare for your deposition in your personal injury and accident case?
Welcome to this edition of our personal injury blog designed with you in mind to help educate you about your case and the traps and pitfalls to avoid. As a Dothan, Alabama injury lawyers, we know the importance of early and thorough trial preparation. In fact, we have written and lectured extensively on this subject. The importance of timely trial preparation cannot be underscored. It can make or break your case. This is true in cases that are settled before trial and even in cases that are settled before the filing of a lawsuit.
Once a decision has been made that the filing of a lawsuit is the best course of action in an effort to maximize recovery, your injuries and damages must be demonstrated and proven and defenses must be overcome.
One of the most crucial aspects of aggressive trial preparation is the client or plaintiff deposition. Your deposition can literally make or break your case. This was clearly demonstrated to us during the weeklong depositions of our fourteen clients in lawsuits we filed in the Circuit Court with jury demands. Our clients did great in their depositions in part because of extensive preparation. Further, they are good, hard-working people who were injured and damaged through no fault of their own, as a result of the alleged negligent and wanton conduct of the defendant companies. The preparation of the client for their deposition is critical. A successful client deposition can increase the value of your case, and an unsuccessful client deposition can decrease the value of your case.
This was also clear after the deposition of a hard-working nurse we had the honor of representing who was injured in a car wreck. We were able to settle the case against the driver of the vehicle that caused her injuries and damages for the policy limits and the lawsuit against her insurance company for underinsured motorist coverage in the Circuit Court. The lawsuit was filed and included a jury demand after ALFA did not offer to pay the policy limit to compensate her for injuries and damages, including past and future medical bills, lost wages and earnings, pain and suffering and mental anguish.
Many people incorrectly believe that your deposition preparation consists of meeting with you prior to your deposition and reminding you to be truthful, polite, dress appropriate, and only answer the questions asked, unless instructed by your attorney otherwise. This belief can stem from the belief that you have done nothing wrong and have nothing to hide? However, we realize that a client deposition preparation needs to be more thorough and extensive than that. We understand that we must go into your deposition with a focus on demonstrating liability and damages and addressing any potential defenses, pre-existing injuries and gaps in treatment, as well as any other critical issues, since there is potentially a lot to lose and a lot to gain. While being truthful is still a priority, We know very well that the insurance defense attorney comes to this deposition with a fixed agenda of fishing for defenses and issues to escape or reduce liability – and not necessarily to find the truth. You must be protected with thorough preparation or the value of the case will be jeopardized.
We invite you to continue to follow this installment regarding preparing for your deposition. We are always available and glad to answer your questions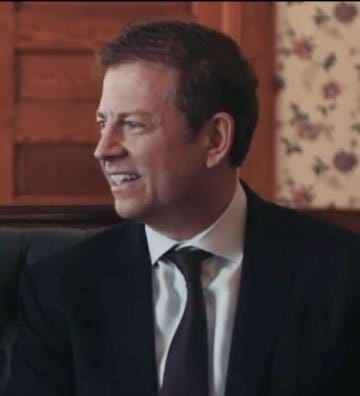 Aaron Gartlan is a graduate of Troy University and the Thomas Goode Jones School of Law who focuses his practice exclusively on representing those injured by the wrongdoing of others. He is member of the National Trial Lawyers Association's Top 100 Trial Lawyers, Million Dollar Advocates Forum and Multi-Million Dollar Advocates Forum. In addition to his legal practice, Aaron teaches Business Law as an adjunct instructor at Troy University's Sorrell College of Business and serves as a field artillery sergeant in the Alabama National Guard.