As you know by now, your mediation can be critical stage in your case. One of the main points of this article is to emphasize that the purpose of mediation should be to maximize your recovery not just settle the case. Another, important point is that early and thorough trial preparation is key to success in your mediation. Please, keep these points in mind as they relate to your case. We will be happy to discuss this with you in more detail, or you may utilize our free resources.
Trial Preparation Continued
In the commercial vehicle accident we have been utilizing as an example, the important records and evidence was marshaled and evaluated. The witnesses were located and interviewed. A team of experts was retained in order to assist in building the case for trial. A life care planner was hired to review his medical and treatment records and other relevant documents and to meet with this man to evaluate and assess his future medical needs and the impact of his injuries and damages. An economist was engaged to render a professional opinion as to the man's lost income and earnings. An investment professional was consulted to regarding the potential to invest his monetary recovery. A foundation of was laid with an open line of communication with the medical providers to ease the flow of information and to facilitate a reduction in the outstanding medical bills as part of the settlement.
Then The Defense Asked For Mediation
All of the most critical the trial preparation was conducted in this case before an invitation to mediate the case from the insurance company's defense lawyer would be taken seriously. A mediation date was agreed on, along with a mediator that has a reputation of being fair to both sides. You must insist on a mediator that will be equitable to you.
Mediation Preparation
In this case the man and his family were extensively prepared by us for the mediation. Mediation preparation at this point is much like the preparation that goes into a client deposition. Everyone must know what to expect, how to conduct him or herself and how the process works. Mediation is a process where an attorney acts as a mediator between both sides in an attempt to coach a settlement. The mediator has an agenda that might not be in line with our agenda. However, this agenda can be used to our advantage in your mediation. Again, our agenda is maximum recovery not just reaching a settlement
Before the mediation, all of the important records, bills, and documents were sent to the insurance adjuster, the insurance defense attorney and the mediator summarizing our case and highlighting the injuries and damages with the assistance of our expert's findings. A message was sent and reiterated at mediation that we were not interested in mediating the case to get a settlement. We were mediating in an effort to maximize recovery for this man and were fully prepared to push the case to trial. We believe that this conditioned the defendant, the insurance adjuster, the insurance company, and their attorney to agree to our final offer of settlement at the mediation, resulting in a successful mediation.
Personal Injury Lawyers Say Mediation is NOT the Destination
Mediation should always be viewed as a step in the process as opposed to the final destination. Many people, including attorneys, see it as the final destination. When people view mediation as the final destination, the client loses money because the goal becomes settlement as opposed to maximizing recovery. In addition to obtaining a successful settlement at mediation, we were also able to the underinsured motorist coverage case for this man.
We hope you enjoyed this overview of the mediation process. We want you to continue to join us for future installments. If you have questions regarding your case, we are here for you.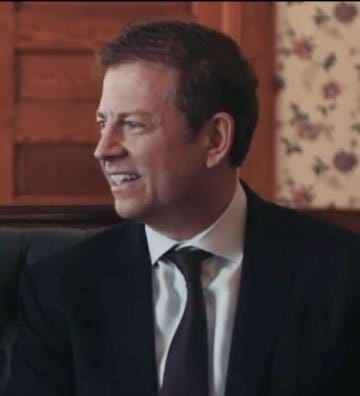 Aaron Gartlan is a graduate of Troy University and the Thomas Goode Jones School of Law who focuses his practice exclusively on representing those injured by the wrongdoing of others. He is member of the National Trial Lawyers Association's Top 100 Trial Lawyers, Million Dollar Advocates Forum and Multi-Million Dollar Advocates Forum. In addition to his legal practice, Aaron teaches Business Law as an adjunct instructor at Troy University's Sorrell College of Business and serves as a field artillery sergeant in the Alabama National Guard.