The Alabama injury attorneys of the Gartlan Injury Law in Dothan continue the dialog about the eleven (11) secrets about automobile accidents and industrial personal injuries that you critical for you to understand in your case. We are glad you joined us and look forward to answering your questions.
Secret #4: You may be able to get compensation for more "stuff" than you realize.
Under Alabama law, the victims of car, truck, motorcycle, helicopter, airplane, train, all terrain vehicle (ATV) work place accidents and defective product cases can collect compensation for medical bills, including out-of-pocket expenses, mental anguish, pain and suffering, lost current and future wages, vehicle and property damage, and in some cases, punitive damages. If you lost a spouse, you may be entitled to loss of consortium benefits. In other words, there may be abundant avenues for compensation. And the universe of potentially liable parties might be larger and more diverse than you realize. For instance, you might be focused on the "wrongdoing" of the negligent truck driver. But in fact the driver's company and/or the company's insurer ultimately may pay the lion's share of your compensation.
Secret #5: It is crucial to prepare for trial… even if you do not plan on going to trial!
Goliath may be a blowhard, but he can also be a rational creature when it comes to his money and resources. If a big insurance company senses that you are disorganized — that you lack the will, intention, resources or preparation to go to trial — Goliath will have little incentive to compromise with you. If, on other hand, you and your team immediately erect the necessary legal scaffolding to show that you are serious about taking your matter to court (if need be), Goliath will be far more likely to sit down with you and "be fair."
Secret #6: Goliath (almost) never acts purely out of altruism or out of a pure desire to "do the right thing" by David.
Truck companies, insurers, big auto manufacturers, and other potentially liable parties are very unlikely to offer you a complete and fair settlement amount right out of the gate. You need to diagram, demonstrate, and prove the damages that you suffered, the injuries, and the liability. You also then want to try to add value to your case. If you have a serious medical condition, for instance, that requires ongoing rehab, drug therapy, and regular surgeries and check-ups, you want to make sure that Goliath pays his fair share of these costs.
Once again, we appreciate you joining us as our Alabama lawyers with the Gartlan Injury Law continue to elaborate and impart their knowledge and experience with accident cases. We hope you will tune in for the conclusion of the eleven (11) secrets. In the mean time if you have questions about your claim or case, we look forward to hearing from you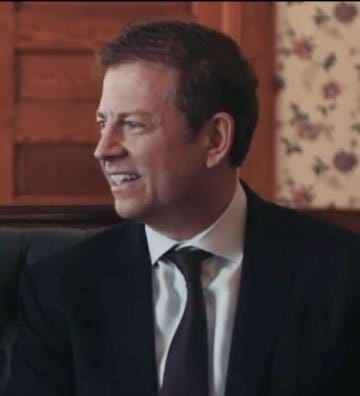 Aaron Gartlan is a graduate of Troy University and the Thomas Goode Jones School of Law who focuses his practice exclusively on representing those injured by the wrongdoing of others. He is member of the National Trial Lawyers Association's Top 100 Trial Lawyers, Million Dollar Advocates Forum and Multi-Million Dollar Advocates Forum. In addition to his legal practice, Aaron teaches Business Law as an adjunct instructor at Troy University's Sorrell College of Business and serves as a field artillery sergeant in the Alabama National Guard.