Dothan Alabama Personal Injury and Accident Lawyers David Hogg and Aaron Gartlan of the Gartlan Injury Law recently settled a claim with Farmers Insurance Company without filing a lawsuit on behalf of a good, honest, hard-working school teacher for injuries and damages, including pain, suffering and mental anguish that she sustained as a result of a rear-end collision prompted by a careless driver. A client recommended that she consult the Gartlan Injury Law after the car wreck.
Due to the pain that she experienced as a result of the car wreck, the teacher was treated at an urgent care clinic for intermittent neck pain, knee pain, thoracic spasm and headache and was prescribed pain and anti-inflammatory medications and advised to rest and return as needed. Next, she received treatment from an orthopedic doctor, wherein X-rays were taken of her knee and an MRI was ordered, which revealed a knee strain. She was unable to run due to the medial joint pain that she was experiencing. She was advised to begin stretching exercises and normal activities with a follow-up to be scheduled for six weeks. The knee pain continued to be severe and extreme, which restricted her from running or training for the 5K that she was preparing for prior to wreck. Due to this pain and limited activity, she sought out Chiropractic care and adjustments were performed with Activator technique and spinal manipulation. She was advised to return as needed.
Prior to the car accident, she ran daily and was training for a 5k. After the car accident, she was unable to run for any substantial distance and unable to participate in the 5k. She tried walking as a substitution for exercise but was unable to do this daily due to the soreness in her leg and lower back. She also experienced a great deal of pain during travel to and from her parents and had to take pain medications, which resulted in a few days of rest before she felt like herself again. Seven vacation days were taken off of work and many miles were logged as a result of obtaining the medical treatment she required for the injuries and pain she experienced as a result of the car accident.
As you can see, even a "minor" rear-end collision can create substantial injuries and damages, which necessitate the right personal injury and accident law firm. Do not compromise the value of your personal injury and accident case by attempting to handle the case on your own. Remember, the insurance adjuster's job is to save the insurance company money, at your expense.
In this particular case, the Gartlan Injury Law is proud to have received the recommendation from a client. In fact, their personal injury and accident law firm is built on a foundation of cases that come to them from the recommendation of family, friends, clients and other professionals, including other attorneys.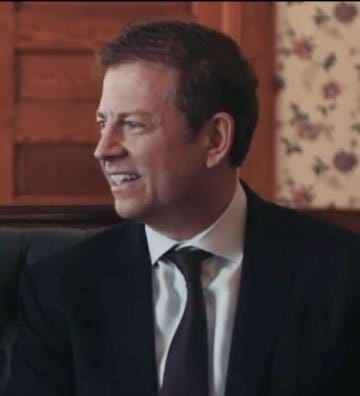 Aaron Gartlan is a graduate of Troy University and the Thomas Goode Jones School of Law who focuses his practice exclusively on representing those injured by the wrongdoing of others. He is member of the National Trial Lawyers Association's Top 100 Trial Lawyers, Million Dollar Advocates Forum and Multi-Million Dollar Advocates Forum. In addition to his legal practice, Aaron teaches Business Law as an adjunct instructor at Troy University's Sorrell College of Business and serves as a field artillery sergeant in the Alabama National Guard.