Dothan Alabama personal injury and wrongful death lawyer Aaron Gartlan of the Gartlan Injury Law settled a case that had been filed in the Circuit Court of Coffee County Alabama on behalf of a hardworking Dothan Alabama mother and daughter that were involved in a head on collision through no fault of their own that resulted in their hospitalization.
When Aaron Gartlan first consulted with the mother and daughter, they wanted to give the insurance company of the other driver time to "do the right thing" and offer a fair settlement, because the insurance company's claims adjuster said he would do so. Aaron Gartlan advised against this course of action and explained to them how he believed he could add value to the case. However, the mother and daughter decided to handle the claims on their own at that point.
Several months later, they decided to allow Aaron Gartlan to represent them after negotiations with the insurance company's adjuster failed, leaving them frustrated. Aaron Gartlan then filed a lawsuit on their behalf and was able to settle their cases prior to trial and put over four times the amount of money in their pocket above what the insurance company wanted to pay them before filing suit. He also insured all of their outstanding medical bills were paid.
That nice man or lady at the insurance company has a job to do. They have bosses to report to as well. The bosses have bigger bosses who want to please the stock market and get bonuses. They provide that adjuster with teams of attorneys to protect their interests not yours. You don't know how to play the game and the insurance company has trained that adjuster to work those cases. You need the right lawyer who knows the games insurance companies play. You are playing against a pro if you go it alone with the nice man or lady at the insurance company.
Many people in Alabama feel uncomfortable hiring a personal injury lawyer or filing a lawsuit. Aaron Gartlan realizes that insurance companies have a team of attorneys and claims adjusters that work to protect their interest and bottom line.
The job of the insurance company's attorneys and claims adjusters is to save the insurance company as much money as possible on your claim. This starts as soon as the accident or injury or death occurs, even if you are in the hospital being treated or the family is making funeral arrangements. Therefore, it is critical that you hire the right personal injury and wrongful death lawyer immediately, if you or a loved one have been injured or killed in an accident. Aaron Gartlan of the Gartlan Injury Law welcomes calls of this nature and takes great pride in using legal, medical, and investigative experts to investigate and prepare the cases to help ensure maximum recovery.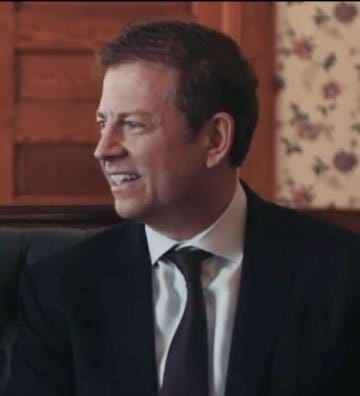 Aaron Gartlan is a graduate of Troy University and the Thomas Goode Jones School of Law who focuses his practice exclusively on representing those injured by the wrongdoing of others. He is member of the National Trial Lawyers Association's Top 100 Trial Lawyers, Million Dollar Advocates Forum and Multi-Million Dollar Advocates Forum. In addition to his legal practice, Aaron teaches Business Law as an adjunct instructor at Troy University's Sorrell College of Business and serves as a field artillery sergeant in the Alabama National Guard.