Dothan injury lawyer Aaron Gartlan represented a Dothan Alabama man who was involved in a head on collision that took the life of his beloved and severely injured him that included a head injury. You can learn more details about the collision and quick actions in our past blog post. The firm put together medical experts that included a psychiatrist and a neuropsychologist to help assure their client obtained the specialized medical care needed as well as legal investigators.
Recently ALFA finally offered to pay the insurance policy limits after the case was prepared for trial and was scheduled for a docket call for the next jury trial term. It is important to be in action quickly should you or a love one be involved in a car wreck. Getting the right lawyer involved quickly can make a difference from a medical treatment perspective as well as a legal perspective. Quick full investigation is critical to maximize your recovery. Aaron Gartlan, a Dothan injury lawyer with the Gartlan Injury Law is committed to making a difference for you and is happy to spend quality time with you at no cost or obligation to answer all your questions that helps you decide what is the next best action for you to take given your unique circumstances.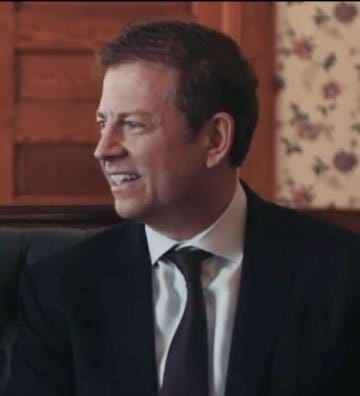 Aaron Gartlan is a graduate of Troy University and the Thomas Goode Jones School of Law who focuses his practice exclusively on representing those injured by the wrongdoing of others. He is member of the National Trial Lawyers Association's Top 100 Trial Lawyers, Million Dollar Advocates Forum and Multi-Million Dollar Advocates Forum. In addition to his legal practice, Aaron teaches Business Law as an adjunct instructor at Troy University's Sorrell College of Business and serves as a field artillery sergeant in the Alabama National Guard.