Question: What happens if I wait too long to take action or file my personal injury, wrongful death or accident lawsuit?
Answer: Short answer: Bad things.
First of all, depending on what happened, who hurt whom, and how long it has been since the event, personal injury, wrongful death or accident, the statute of limitations for action could expire. This means that, even if you have a bulletproof case, once you cross this "ticking clock" threshold, you run out of legal options to get compensation. In Alabama the statute of limitations is generally two (2) years for personal injury, wrongful death and accident case. However, certain personal injury, wrongful death and accident cases, such as cases against a city or municipality require a notice of claim be filed within a prescribed time. Further, there are exceptions to the general statute of limitations for minors and incompetents and in other limited circumstances. If these requirements are not met, your personal injury, wrongful death and accident case will be subject to being dismissed. Therefore, its best to consult with an experienced Alabama personal injury lawyer, wrongful death lawyer and accident trial lawyer regarding your case as soon as possible to ensure that all legal procedures are followed to preserve your claim.
Secondly, relevant material from your case can get lost, destroyed, or forgotten. We recently had a meeting with a young man that had been injured on the job, when a piece of machinery failed causing him injury. Months earlier while he was in the hospital recovering, we had been contacted by a family friend that wanted to make sure his legal rights were protected, so this friend contacted the family to explain the importance of retaining the right personal injury and accident lawyer law firm, in order to preserve all evidence to build a case. The family was offended at the time and did not want to discuss it. However, when the young man came into the office to meet with us months later about his legal rights, it was too late to pursue certain aspects of his claim, because the company had legally destroyed the evidence relating to the failure. This demonstrates the importance of involving the right experienced Alabama personal injury, wrongful death and accident trial lawyer from the begging in an effort to prove and demonstrate injuries, damages, overcome defenses, address unsafe conditions, facilitate healing and maximize recovery.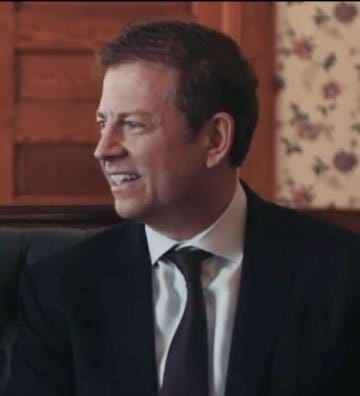 Aaron Gartlan is a graduate of Troy University and the Thomas Goode Jones School of Law who focuses his practice exclusively on representing those injured by the wrongdoing of others. He is member of the National Trial Lawyers Association's Top 100 Trial Lawyers, Million Dollar Advocates Forum and Multi-Million Dollar Advocates Forum. In addition to his legal practice, Aaron teaches Business Law as an adjunct instructor at Troy University's Sorrell College of Business and serves as a field artillery sergeant in the Alabama National Guard.