Question: Do I really need a personal injury lawyer, wrongful death lawyer and accident trial lawyer law firm to handle my case?
Answer: Technically, you can handle your own personal injury, wrongful death or accident case or lawsuit. However, that does not mean that it is a wise thing for you to do?
As the old saying goes, "a doctor who treats himself has a fool for a patient." Likewise, a in the law to adage is, "a lawyer that represents himself has a fool for a client!" This is particularly true in personal injury, wrongful death and accident cases.
Studies show that clients who represent themselves seriously undercut their leverage. The plaintiffs who use personal injury attorneys, wrongful death attorneys and accident trial lawyer law firms come out way ahead, even after you subtract out legal fees. Besides all the advantages to hiring an attorney that we have already addressed, another huge advantage of hiring an attorney is that you no longer have the stress of dealing with Goliath. This allows you to focus on the areas of your life that need the most personal attention, like getting well.
Even if you are completely healthy and you have tons of time on your hands to pursue your personal injury, wrongful death and accident case, where would you start? What would you do? Can you find an economist to calculate how much damage you suffered, a rehab expert to determine your long-term loss, or an investigator to help you find evidence to support your version of events?
The law is a very specialized area. If your car got totaled in an accident, you would likely avoid trying to "rebuild it yourself." You would look for a good mechanic or shop to do the job for you. The same basic philosophy should apply to your search for representation in your personal injury, wrongful death and accident case.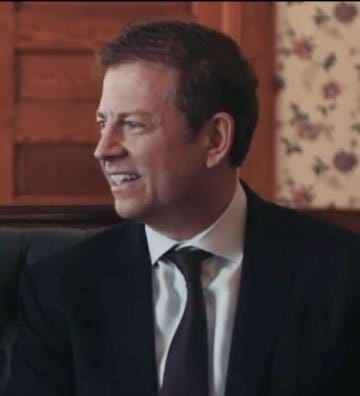 Aaron Gartlan is a graduate of Troy University and the Thomas Goode Jones School of Law who focuses his practice exclusively on representing those injured by the wrongdoing of others. He is member of the National Trial Lawyers Association's Top 100 Trial Lawyers, Million Dollar Advocates Forum and Multi-Million Dollar Advocates Forum. In addition to his legal practice, Aaron teaches Business Law as an adjunct instructor at Troy University's Sorrell College of Business and serves as a field artillery sergeant in the Alabama National Guard.