Personal Injury Lawyers in Alabama Answers: "How much is my case worth?"
Part Five (5)
The Alabama personal injury lawyers of the Gartlan Injury Law are glad you have decided to read this important information about the facts and circumstances that greatly influence the value of your case or claim. Our injury lawyers welcome questions from you, so feel free to contact them.
In Alabama, the jurisdiction and venue of the case can impact the value of a claim or case. Pursuant to Alabama law, a personal injury or a wrongful death claim is generally filed with the appropriate court in the county where the accident, injury or death occurred. In personal injury cases there is federal and state court jurisdiction. This means that many personal injury cases belong in state court, others in state court and some can be decided in either. Venue relates to the geographic location of the case. If federal court or state court has jurisdiction of the case, the case would normally be filed in the appropriate federal or state court where the accident, injury or death occurred. However, venue might also be proper where the parties are from and where the parties do business. As a plaintiff filing a personal injury or wrongful death case, you may have a choice of jurisdictions and venues. These choices can greatly impact the value of your case. There are venues and jurisdictions that have a reputation of producing more favorable and less favorable results for plaintiffs in cases. This can be because of the judge or the potential jury pool that would hear the case have a reputation for being favorable or unfavorable. When possible, you want to steer your case to the most favorable jurisdiction and venue. Therefore, your lawyer must give careful consideration to jurisdiction and venue and direct your case accordingly.
Filing a lawsuit can impact the value of you case. Most cases are settled without filing a lawsuit. However, many personal injury, wrongful death and accident cases require filing a lawsuit in order to maximize recovery. In cases involving are serious and catastrophic injuries and death and a large amount of insurance coverage, it is best to immediately file a lawsuit. This allows the experienced Alabama personal injury lawyer to exercise the subpoena and discovery power of the court in an effort to prepare the case maximize the recovery for the injured. In other cases, it is best to work up, properly prepare and evaluate the case in an effort to resolve the case and maximize recovery for the injured person, without filing a lawsuit. When filing a lawsuit is the best approach, your lawyer should give great strategic consideration to the process of filing a lawsuit and on the timing of filing a lawsuit. Your lawyer should give great strategic consideration to the decision to file or not file a lawsuit based on maximizing the recovery for the injured.
Our Alabama lawyers at the Gartlan Injury Law are available day and night to serve you. We hope you will reach out to us in your time of need.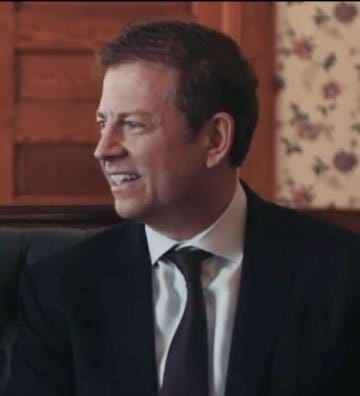 Aaron Gartlan is a graduate of Troy University and the Thomas Goode Jones School of Law who focuses his practice exclusively on representing those injured by the wrongdoing of others. He is member of the National Trial Lawyers Association's Top 100 Trial Lawyers, Million Dollar Advocates Forum and Multi-Million Dollar Advocates Forum. In addition to his legal practice, Aaron teaches Business Law as an adjunct instructor at Troy University's Sorrell College of Business and serves as a field artillery sergeant in the Alabama National Guard.