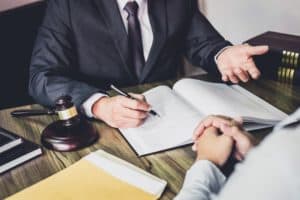 If you have been hurt in a car accident, you likely have questions about how you will pay for your medical bills, repairs to your vehicle and other unexpected expenses. You may also wonder, "Will I need to hire a lawyer to handle my accident claim?" The answer will depend on your circumstances.
Some accidents involve only minor damage and few (if any) injuries to drivers and passengers. The parties can usually resolve these claims with little or no dispute. However, if you suffer catastrophic injuries that affect your ability to work, or if you require ongoing medical treatment, the stakes will be much higher for you and your future. You will benefit from having an experienced accident attorney on your side.
Why Do I Need a Lawyer For a Car Accident in Alabama?
An attorney can help you to pursue full compensation from the at-fault driver. This compensation can pay your medical bills, recoup your lost wages and, in general, help you to get back on your feet after the crash. In particular, your lawyer can thoroughly investigate your accident and submit a formal demand for compensation from the at-fault driver's insurance company. If necessary, the lawyer can also engage in settlement negotiations with the insurance company.
The insurance company's goal will be to pay as little as possible. So, individuals who try to handle their injury claim by themselves may find themselves getting taken advantage of by insurance adjusters who are trained to offer low settlement amounts and underpay claims. An experienced lawyer will be familiar with the insurance company's tactics and will fight for what you are owed. If the insurer fails to offer a fair settlement amount, your lawyer may recommend taking the case to trial.
At Gartlan Injury Law, our experienced legal team will sit down with you to discuss your car accident case, and we will review all of your legal options with you. If you are having a hard time with getting the medical care you need, we can also connect you with health care specialists in the area who can work with you. Our goal is to make sure you and your family are taken care of and do not suffer future financial hardships related to your car accident and the injuries that you have suffered.
Our initial consultations are always free. Additionally, we will not charge you any fees unless we recover money for you. You will pay no out-of-pocket expenses for our legal services.
Other Frequently Asked Questions About Car Accident Claims
In addition to wondering whether you should hire a lawyer for your car accident claim, you may have many other questions. Here are a few of the most common questions that we hear at Gartlan Injury Law:
Do I need to report an accident in Alabama?
To protect yourself and any possible property damage or injury claims you may have, it is a good idea to report any accident that you are involved in. In Alabama, the law actually requires drivers to report any accident that results in injury, death or property damage of $250 or higher. The accident must be reported to the Department of Public Safety (DPS) within 30 days.
It is crucial that you remain at the scene of the crash until you exchange insurance information with the other driver or until law enforcement completes its investigation. You are required by law to give your name, vehicle registration number, and contact information to the other driver, and you must show your driver's license if requested.
You should also report the accident to your insurance company as soon as possible. However, it is a good idea to hire an attorney before speaking to any insurance company representatives. You should never accept a settlement offer or give a recorded statement without discussing those matters with an attorney first.
Is Alabama a no-fault accident state?
The short answer: No. Alabama is a "fault state." The at-fault driver is required to compensate anyone that the driver hurts in an accident. Of course, holding the other driver accountable and recovering compensation through the driver's liability insurance policy can be a challenging process. As we stated above, it will be crucial to have the representation of an experienced lawyer as you go through that process.
While Alabama does not require you to carry uninsured/underinsured motorist (UM/UIM) insurance, you may need to turn to this coverage if you are involved in a crash with someone who has no insurance or has insurance that fails to fully cover your losses. An attorney can review the at-fault driver's insurance coverage and your own coverage, and the attorney can help you to explore all sources of compensation available to you.
What is the statute of limitations for car accident claims in Alabama?
The state of Alabama generally sets a two-year statute of limitations for the filing of personal injury claims. This means that a court will refuse to hear any case filed after that time period passes. The clock begins ticking from the date of the accident and injury. If your loved one died in a car accident, you must file a wrongful death claim within two years from the date of the death. Because of these deadlines, it is crucial to seek legal representation as soon as possible after an accident.
Contact Us Today About Your Alabama Car Accident Claim
Car accidents can potentially leave victims with severe injuries and extensive damage to their property. Alabama law allows accident victims to recover compensation from the at-fault party, but only if they are able to establish that the crash was caused by negligence. Proving negligence can be challenging. So, you should turn to a legal team that has the right experience, knowledge and skill to help you pursue all compensation you are owed.
At Gartlan Injury Law, we are committed to helping injured individuals in Dothan and across Alabama. We will take the time to get to know you and your needs, and we will make sure that you are regularly informed on the progress of your case. Call us today or reach us online to schedule your free consultation.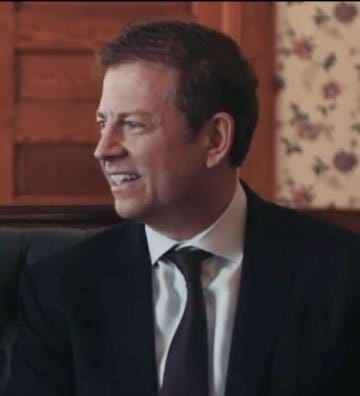 Aaron Gartlan is a graduate of Troy University and the Thomas Goode Jones School of Law who focuses his practice exclusively on representing those injured by the wrongdoing of others. He is member of the National Trial Lawyers Association's Top 100 Trial Lawyers, Million Dollar Advocates Forum and Multi-Million Dollar Advocates Forum. In addition to his legal practice, Aaron teaches Business Law as an adjunct instructor at Troy University's Sorrell College of Business and serves as a field artillery sergeant in the Alabama National Guard.