One physician may be generally unwilling to provide testimony or to defend a client's diagnosis in the courtroom. He or she just might not feel comfortable or might not want to invest the time and energy. Other medical providers are historically more likely to want to go court to help their patients succeed in personal injury lawsuits.
In a car wreck case that comes to mind, our client was hit head on in the car in which he was traveling by a pick-up truck and rushed to the emergency room, where he was treated and released. He returned in pain. However, it was not until after he followed our recommendation and went to a renowned psychiatrist for diagnosis and treatment that a severe closed head injury was revealed. We were able to settle the case for the insurance policy limits after the psychiatrist gave a great deposition and made it clear that he was willing and able to defend our client's diagnosis and treatment in court. Prior to our filing the lawsuit and conducting the deposition of the psychiatrist, the insurance company had not offered to pay one penny for this man's injuries and damages, even though their driver was clearly at fault and wanted to settle the case!
What do you think would have happened if he did not hire a lawyer that involved the right expert in the case? Do you think he would have been compensated for the head injury we had to prove he had as a result of the wreck? The insurance company did not prove it for us. In fact, they sought to prove that he had mental problems before the wreck, even though there was no dispute regarding who caused the wreck.
We also settled a case on behalf of a good hard-working Alabama nurse for the insurance policy limits available against a driver that caused the wreck. We made a claim for her under-insured motorist coverage, because she was still experiencing neck pain and had to alter her work as a nurse, which reduced her pay. She followed our advice and sought a second opinion from a renowned neurosurgeon that ultimately performed a neck surgery. We settled the case prior to trial, but after filing a lawsuit and after the neck surgery. Prior to that, the insurance company only offered a fraction of what the case was worth.
Many of the best experts are industry insiders that decided they could no longer live with themselves while working for Goliath. These experts know how and where to find the smoking gun documents that expose the legal violations committed by Goliath. These hidden documents often expose the public to unnecessary danger.
Important Point:
Obviously, you do not want to either exaggerate or undersell the nature and extent of your injuries, and you do not want your doctor to either. You also never want to work with a physician or any other expert who would lie or exaggerate on your behalf. It is important to be ethical and above board – not just because it is better and safer for your case (imagine what might happen if you or an expert ally gets caught in a bald faced lie!) but also because it is just the right thing to do, as we said before.
Here are principles David uses to create his army of experts to fight on your behalf:
Experts must be extremely well versed and credentialed in their subject;
They must be ethical;
Positive, collaborative self-starters. So-called "A players;"
They must have the availability and resources to do the job and capability to offer valuable ideas;
They must be able to stand up to the pressures of testifying in the courtroom;
Ideally, they will be supportive of the case and work well with other members of the expert team.
It can be very difficult (and extremely important) to find the right experts. The dilemma is a) do you want an expert that is "way too experienced," that every good attorney uses, or b) do you want somebody that is new to the game, like a professor that has not testified much before? The best personal injury lawyers in the world will find themselves at an enormous disadvantage if they lack connections and go-to resource experts and instead have novice experts that will not stand their ground. If this happens, justice is denied.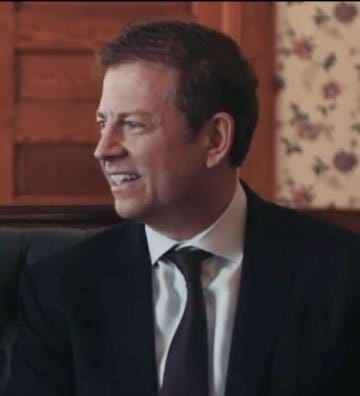 Aaron Gartlan is a graduate of Troy University and the Thomas Goode Jones School of Law who focuses his practice exclusively on representing those injured by the wrongdoing of others. He is member of the National Trial Lawyers Association's Top 100 Trial Lawyers, Million Dollar Advocates Forum and Multi-Million Dollar Advocates Forum. In addition to his legal practice, Aaron teaches Business Law as an adjunct instructor at Troy University's Sorrell College of Business and serves as a field artillery sergeant in the Alabama National Guard.