Alabama Personal Injury and Accident Attorney Aaron Gartlan of Gartlan Injury Law in Dothan recently entered a confidential settlement on behalf of a hardworking Alabama mother when she was injured by slipping and falling in a large puddle of liquid that had been neglected to be cleaned up by employees in one of retails most popular and fastest growing chains.
A hardworking Alabama mother was doing her normal routine shopping as she does every week when she slipped in a puddle of liquid and violently crashed to the floor sustaining injuries. Upon seeking medical treatment, she realized that these injuries were not going to be something that she would get over in a couple of days time and knew that she needed help. That is when she called personal injury and accident attorneys Aaron Gartlan of Gartlan Injury Law.
Aaron Gartlan wasted no time getting to work and were able to not only get the hardworking mother's medical bills paid but also compensate her for the time that she lost due to therapy and other obligations that were required because of the injuries that she sustained from the fall. The Personal Injury and Accident Attorneys of Gartlan Injury Law were with her every step of the way answering all of her questions that she had and assuring her that they were going to make every effort to get her the compensation that she deserved, which they did.
Aaron Gartlan are experienced in these slip and fall cases and know all too well how these large corporations will take the necessary steps to protect their bottom line even at the cost and expense and safety of their customers. We realize that these businesses sometimes purposely cut corners to keep labor down which can pose a danger to customers. In the end, it is the customer that loses in the face of an injury. The giant corporation will often fight to make sure that the injured are not fully compensated.
If you or someone you know has been injured by circumstances that are of no fault of their own please give the experienced Personal Injury and Accident Attorneys at the Gartlan Injury Law a call to schedule your free consultation. All injury consultations are 100% free and 100% confidential.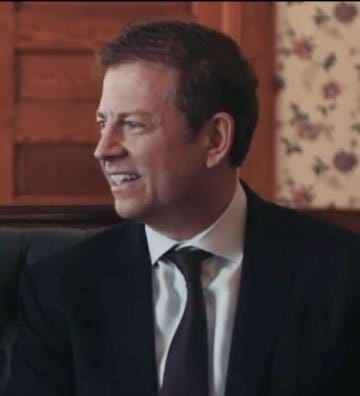 Aaron Gartlan is a graduate of Troy University and the Thomas Goode Jones School of Law who focuses his practice exclusively on representing those injured by the wrongdoing of others. He is member of the National Trial Lawyers Association's Top 100 Trial Lawyers, Million Dollar Advocates Forum and Multi-Million Dollar Advocates Forum. In addition to his legal practice, Aaron teaches Business Law as an adjunct instructor at Troy University's Sorrell College of Business and serves as a field artillery sergeant in the Alabama National Guard.