Mistake #6: Providing Estimates of Your Damages
How much do you think it will take to fix your car or truck, as Goliath routinely omits or refuses to pay the full value of your automobile wreck or repair your automobile? How much medical care do you imagine that you will need after suffering a personal injury or an accident? How much work will you miss this year – or this decade – as a result of the car accident or personal injury event? The answer is: you have no idea.
Your ability to estimate these numbers leaves something to be desired. This is not because you are bad at estimating. Rather, research shows again and again that people in general are terrible estimators in certain situations. For instance, say you have minor neck pain as a result of a motor vehicle crash. You might not think it is "that big of a deal." Maybe, you believe that you will have to go to a chiropractor once or twice or take a round of painkillers to "get over it."
That might be true. Or, as we said earlier, a radically different (but also plausible) scenario could ensue. The neck injury could lead to years (or decades!) of therapy, chiropractor visits, and perhaps even surgery. What you might assume will only cost you a few hundred dollars tops may wind up costing you a few hundred thousand dollars.
You might say to yourself, "No, that will not happen to me." Odds are, it might not. But you never know. The reason why this is so important is that you instantly cripple your negotiating power when your personal injury and bodily insurance representative asks you to estimate your damage if you give a number. Remember, insurance companies play this game all the time, all day, every day. Goliath is definitely not above "playing dumb" or "playing nice" to tempt you into giving him information that he can use to deny your personal injury, bodily injury or accident claim or to pay you less than you deserve. This is another reason that you need the right personal injury lawyer, accident lawyer or wrongful death lawyer in your corner.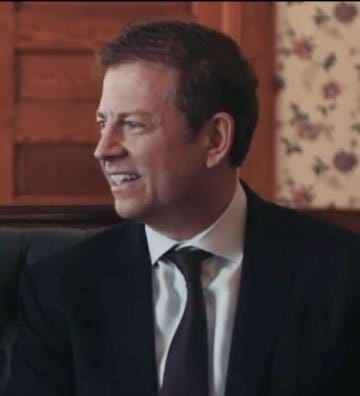 Aaron Gartlan is a graduate of Troy University and the Thomas Goode Jones School of Law who focuses his practice exclusively on representing those injured by the wrongdoing of others. He is member of the National Trial Lawyers Association's Top 100 Trial Lawyers, Million Dollar Advocates Forum and Multi-Million Dollar Advocates Forum. In addition to his legal practice, Aaron teaches Business Law as an adjunct instructor at Troy University's Sorrell College of Business and serves as a field artillery sergeant in the Alabama National Guard.