Deposition Part 1
Preparing clients for deposition is a critical task for any attorney in a personal injury, wrongful death or accident case. You might think that the deposition is all about just being honest, forthright, and engaging. Indeed, clients can prep themselves for success in a personal injury, wrongful death or accident case by dressing well, avoiding indirect answers, being polite, being truthful, and being themselves.
It would be great if that were all you needed to do to succeed personal injury, wrongful death or accident case to prepare for your deposition. Unfortunately, it is not.
Especially in serious personal injury, wrongful death and accident cases, the defense attorneys will probe to find weaknesses or flaws in your case… and possibly with your character itself. Insurance and corporate defense attorneys may ask about a gap in your medical treatment, for instance, or about personal injuries that predated the injuries you suffered in the accident.
The number of potential defenses that can be raised can be mind boggling. So, yes, it is important to be upfront and to demonstrate integrity and civility. But you need to be very careful in your deposition not to accidentally allow Goliath to escape liability or to limit your claim. To that end, you need to learn the basic theory about liability law for your personal injury, wrongful death or accident case.
If you lack coaching and rehearsal – if you do not practice describing the damages and your experience in detail, for instance – you could find yourself engaging in strange or awkward behavior that could prove problematic. You could accidentally exaggerate your damages or come off as insincere in your personal injury, wrongful death or accident case. Or you might accidentally underplay what happened to you. If you have never gone through a deposition before, you really cannot understand what the experience is like in the abstract.
Your deposition is a vital part of early and thorough trial preparation in an effort to prove and demonstrate liability, injuries and damages, overcome defenses and address unsafe conditions in an effort to add value to your case and maximize recovery, and you should go into you deposition with a mind set of achieving those goals. Your personal injury lawyer, wrongful death lawyer or accident trial lawyer should start this process from the very beginning, and your deposition should be part of the foundation of early and thorough trial preparation.
The most important thing is to be prepared. The value of your personal injury, wrongful death or accident case could literally depend on your deposition.
We will continue with more about deposition preparation in part two of this series. As always, feel free to take us up on our free consultation offer in personal injury, wrongful death or accident cases.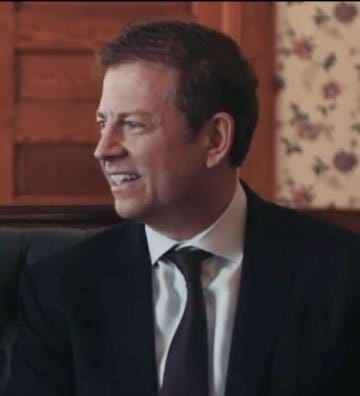 Aaron Gartlan is a graduate of Troy University and the Thomas Goode Jones School of Law who focuses his practice exclusively on representing those injured by the wrongdoing of others. He is member of the National Trial Lawyers Association's Top 100 Trial Lawyers, Million Dollar Advocates Forum and Multi-Million Dollar Advocates Forum. In addition to his legal practice, Aaron teaches Business Law as an adjunct instructor at Troy University's Sorrell College of Business and serves as a field artillery sergeant in the Alabama National Guard.