How do you insure that you receive the best medical treatment for your personal injury?
The Alabama personal injury lawyers of the Gartlan Injury Law in Dothan are glad you have returned to learn more about ensuring you receive the best medical care after suffering an injury.
As lawyers with the honor of representing injury victims, we know first-hand the value of being involved and ensuring you receive top notch medical treatment and care for your injuries. We call this shepherding the medical treatment, which means that we do our best to help guide and monitor your care after an injury. This helps us stay updated regarding your recovery and progress and ensures that you are on track receiving the important treatment, therapy and care. If you do not take advantage of the vital treatment, therapy and care available to you, then your health will suffer along with the value of your personal injury case. Over the years, we have learned from handling many personal injury and accident cases that gaps in treatment can negatively impact the healing and recovery of the injured and the value of the claim. A gap in treatment occurs when there is a gap of significant time in treatment. For instance, many of our clients over the years neglect to get medical attention immediately after an automobile accident.
This also happens when an injured person fails to follow-up with their treatment and recovery or neglects to obtain an evaluation from a specialist or a second opinion. This creates an appearance that the injured person must not be hurt that seriously. Otherwise, they would get treatment right away or follow doctor's orders regarding treatment, therapy and care or obtain another opinion. This gap in treatment can also result in undiagnosed injuries, especially closed head and traumatic nerve and brain injuries. Big powerful insurance companies and other industry giants want to portray everyone with a gap in treatment as if they are not badly hurt and are just working the system. However, Alabama personal injury attorneys know that there are many other explanations for gaps in treatment. An injury victim often will not realize the extent of injury until hours and sometimes days later when the adrenaline wears off and the pain sets in. Many injured people lead busy lives and work schedules and just want to tough it out and get on with life until they realize their symptoms are just getting worse. Further, accident victim will have injury undiagnosed, misdiagnosed or under-diagnosed, without orders or referrals for follow-up treatment or an evaluation by a specialist. Other accident and injury victims do not have medical insurance or coverage and lack the resources to obtain the appropriate care and treatment. We do our best to shepherd the medical treatment and follow-up care and to fill in the gaps.
Our lawyers care and want to be certain that we do our best to help you get the treatment you need and deserve to facilitate your recover and healing. The attorneys at out law firm also know that it is in your best interest to be treated by a doctor or health care provider that will be an advocate for you. Again, some facilities are not set up to treat those that have suffered traumatic injuries. These providers will not welcome personal injury patients. These providers will not document the file or stand up and advocate for their patient if the case goes into litigation. There are many reasons for this that can be discussed some other time. However, the point is that we want our clients to be welcomed and given the best care by an advocate for them, not by someone that does not want to accept their type of case or someone that assumes they are trying to work the system because they have a lawyer and an injury claim.
The bottom line is that shepherding the medical treatment and care is in your best interest medically and legally. We wish you the best in your healing and recovery. Please, feel free to contact us with your questions.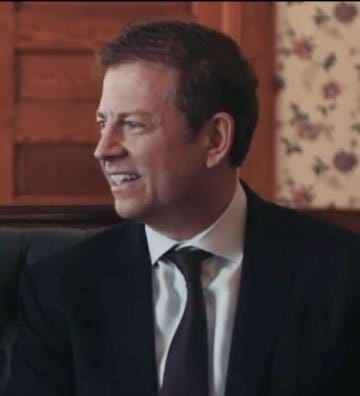 Aaron Gartlan is a graduate of Troy University and the Thomas Goode Jones School of Law who focuses his practice exclusively on representing those injured by the wrongdoing of others. He is member of the National Trial Lawyers Association's Top 100 Trial Lawyers, Million Dollar Advocates Forum and Multi-Million Dollar Advocates Forum. In addition to his legal practice, Aaron teaches Business Law as an adjunct instructor at Troy University's Sorrell College of Business and serves as a field artillery sergeant in the Alabama National Guard.