How To Increase Your Chance Of Legal Success If You Are Injured Or Lose A Loved One In A Commercial Truck Wreck – Conclusion.
Welcome back! We appreciate you continuing you following as our experienced Alabama commercial truck wreck lawyers provide guidance to increase your chance of victory.
2. Litigation is necessary in many commercial truck wreck cases in an effort to maximize your recovery. Again, in trucking cases, victims can suffer catastrophic injuries due to the weight and speed of the truck and trailer. Violations of federal, state and local safety laws by the trucking company will increase your case value. Trucking companies generally have the ability to pay a substantial judgment and the ability to spend time and money with a team of trained experts in an effort to deny or minimize your claim to protect their bottom line. Therefore, your truck wreck lawyer must act quickly on your behalf to file a lawsuit in order to gather and preserve valuable evidence to build your case. Your experienced attorney will demand the computer data from any on-board computer (black box), driver log, driving and criminal history, as well as other employment and background records such as hiring, training, safety, and disciplinary, medical and disability records in an effort to prove and demonstrate liability, injuries and damages, overcome defenses, address unsafe conditions and facilitate healing in an effort to add value to your case and maximize your recovery. Accident reconstruction experts, investigators, life care planners, medical, psychological and economic experts can help your lawyer with this task. Trucking companies and insurance companies deploy their team to the scene of the wreck in an effort to minimize or deny your claim.
3. Your accident attorney will search for and retain the right expert team for your case, including legal, medical, psychological, accident, economic, investigators, and all other experts. Your experienced and caring attorney will also shepherd your medical and psychological treatment and care in an effort to build your best case and to facilitate your healing and recovery.
4. Your attorney must evaluate liability, injuries and damages. Pursuant to Alabama Law the following are recoverable damages:
Compensatory damages, like medical, treatment and pharmacy bills, co-pays and out of pocket
expenses,
Pain, suffering, anxiety, stress and mental anguish
Future medical, treatment and pharmacy bills
Lost wages,
Loss of future income,
Punitive damages,
Loss of consortium of a spouse and
Vehicle and other property damage.
5. Early and through trial preparation is critical and the foundation to victory in commercial truck wreck cases, even in cases that do not require the filing of a lawsuit, litigation or trial to resolve. Your lawyer must start sooner rather than later, to combat the dirty tactics trucking companies and their insurance companies use to minimize and to deny your claim. Every day that passes that you do not have your lawyer in your corner, your case potentially suffers. The trucking company and their insurance company have lawyered-up to work against you. You need a trusted attorney on your side working for you to build your case with early and thorough trial preparation.
6. Your experienced Alabama trucking accident lawyer only conducts settlement negotiations after the above steps have been completed. Corporations like insurance and trucking companies are not in the business of just writing checks to injured people out of the goodness of their heart. Again, liability, injuries and damages must be demonstrated and proven and defenses overcome. After the above steps have been completed, any settlement negotiations should be done in an effort to add value to the case and maximize recovery for you rather than just settling the case.
7. If necessary, your Alabama truck accident lawyer must be prepared to go to trial in an effort to prove and demonstrate liability, injuries and damages, overcome defenses, address unsafe conditions, add value to your case and maximize recovery for you.
Our experienced Alabama truck wreck attorneys at the Gartlan Injury Law in Dothan are please to continue to offer these educational writings. We hope that you find it helpful and that you will contact us with your questions.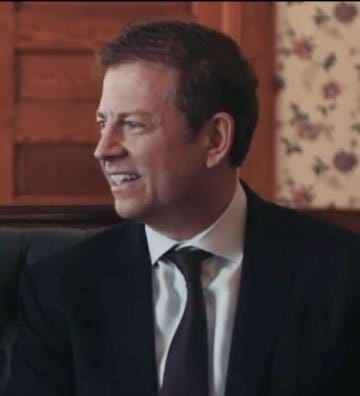 Aaron Gartlan is a graduate of Troy University and the Thomas Goode Jones School of Law who focuses his practice exclusively on representing those injured by the wrongdoing of others. He is member of the National Trial Lawyers Association's Top 100 Trial Lawyers, Million Dollar Advocates Forum and Multi-Million Dollar Advocates Forum. In addition to his legal practice, Aaron teaches Business Law as an adjunct instructor at Troy University's Sorrell College of Business and serves as a field artillery sergeant in the Alabama National Guard.