How do you insure that you will receive the best medical treatment for your personal injury and accident case?
Our Alabama personal injury and accident attorneys invite you to follow this important series involving information to help endure you receive the best medical treatment and care for your trauma related injuries. We thank you for joining us and welcome your questions. Please, feel free to contact us in the manner most convenient for you.
One (1) of the most important aspects of a personal injury and accident cases is proper medical care and treatment. Without that the client's health and pocket book may suffer. Injury victims fail to receive the proper medical care and treatment for many reasons. Some of the obstacles to proper medical care and treatment are a lack of medical insurance or funds to pay medical and treatment expenses, inadequate transportation, a busy work and personal schedule and the absence of a diagnosis or the ignorance of significance of injuries, especially closed head and nerve injuries. Therefore, a personal injury victim must be very diligent in their medical care and treatment. It goes without saying that one must comply with doctor's orders and obey the advice of treatment providers, but it can also pay to be aggressive on your road to recovery. This requires a basic understanding of medical care and treatment. The medical system is set up in many cases to offer the least amount of treatment in the shortest time to a personal injury victim. Now, this is not meant as a slight to the medical profession that does its best to treat everyone. The point we want to drive home is that each medical provider has a specialty and a niche so to speak and a method of treating a patient that falls into a particular category. For instance, an emergency room is equipped to render critical car and has a protocol for doing so that includes testing and examination for certain conditions and not testing or examining for others depending on the facts and circumstances. Another example, would be an orthopedic clinic that primarily treats workers that are injured on the job and receives lucrative payments from an employer workers compensation insurance carrier might have an incentive to offer the minimum treatment option such as injections and medications, in order to get the employee back to work as soon as possible, keep the treatment cost as low as possible and keep the insurance company that is paying the bill happy in order to keep the lucrative contract. However, this can create a situation where a patient goes under-diagnosed, requiring a second opinion from a specialist in order to get to the root cause of the pain, suffering and symptoms, but in order to receive this second opinion, the patient must be armed with the knowledge and awareness that it is needed. The personal injury victim also should be given information regarding treatment options.
It is unfortunate, but some medical providers treat personal injury patients different. This can be for a number of reasons. Some medical providers just are not set up and equipped to deal with trauma related injuries and the symptoms and conditions that ensue in the aftermath of a personal injury, other providers believe that these patients are malingering and attempting to get over on the system hoping for a big pay day. Our Alabama personal injury lawyers know better and realize that good, honest, hard working personal injury victims deserve the very best medical care and treatment possible. We want to help you ensure that you receive just that and pride ourselves in educating our personal injury clients on medical care and treatment and guiding through the process of finding the right specialist and professional to tend to their specific need. This can play a big role in the healing and recovery process.
Thank you for reading this article, we hope you will continue to follow this series. As always, we look forward to hearing from you.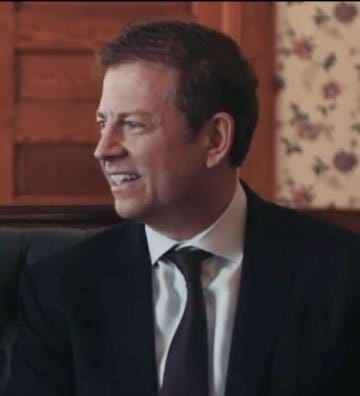 Aaron Gartlan is a graduate of Troy University and the Thomas Goode Jones School of Law who focuses his practice exclusively on representing those injured by the wrongdoing of others. He is member of the National Trial Lawyers Association's Top 100 Trial Lawyers, Million Dollar Advocates Forum and Multi-Million Dollar Advocates Forum. In addition to his legal practice, Aaron teaches Business Law as an adjunct instructor at Troy University's Sorrell College of Business and serves as a field artillery sergeant in the Alabama National Guard.