How To Increase Your Chance Of Legal Success If You Are Injured Or Lose A Loved One In A Commercial Truck Wreck.
First, you must understand from the beginning that commercial truck wreck cases are different from other types of automobile accidents. It is a costly mistake to treat a truck wreck exactly like an automobile wreck. While certain principles apply to all automobile wrecks, and there are similarities between commercial truck wrecks and all other types of automobile wrecks. However, there are some critical factors that must be factored in commercial truck wreck cases or you risk diminishing or losing your claim all together.
In commercial truck wreck cases, there is a greater chance of serious physical injury and death because of the weight and speed of the truck and trailer. Further, there are federal and state laws related to safety regulations that are unique to trucking accidents and discovered violations can add tremendous value to a case. Additionally, commercial trucking companies are required to carry greater liability insurance policy limits than non-commercial drivers. Many trucking companies will also carry umbrella insurance policies. Therefore, trucking companies generally have the ability to pay a substantial judgment, but the trucking company also has the ability to spend time and money with a team of trained experts in an effort to deny or minimize your claim to protect their bottom line. They are not your friends in this situation. In fact these companies will go so far as having their attorneys, investigators and adjusters deployed to the wreck scene to manipulate and guide the investigation in their favor in a quest to pay you the least amount possible for your injuries and damages. For these reasons and more discussed in this segment, it is imperative to engage a commercial truck wreck lawyer immediately.
Our Alabama Trucking Wreck Attorneys Share The Seven (7) Keys To Victory:
Our experience, compassionate and success driven Alabama Lawyers outline the seven key steps that will lead you to victory. These seven keys are utilized in an effort to prove and demonstrate liability, injuries, damages, overcome defenses, address unsafe conditions, facilitate healing, add value to your case and maximize recovery for you. Each case must be handled and prepared based on the facts and circumstances involved, as well as the law that applies. However, these seven (7) keys are tried and true and utilized by experienced, compassionate Alabama trucking wreck attorneys:
In serious wrecks, an accident reconstruction expert and investigator must be deployed to the wreck scene to help the experienced Alabama truck accident lawyer build your case and get to the bottom of the root cause. Often, you will find a company that places a greater value on profits and productivity and the expense of safety and human life. Accident reconstruction experts and investigators help your lawyer locate, interview, and evaluate witnesses as well as to locate, preserve, collect, and evaluate evidence before the trucking company legally destroys evidence, it disappears, or memories fade. The importance of this key step cannot be under stated. Again, the trucking company and insurance company will try and beat you to the punch and will send their experts to the crash site to gather and even manipulate, hide and destroy evidence to steer the investigation in their favor and gain an advantage on you to escape liability, avoid liability and skip responsibility for compensating you.
Please, tune in next time as our Alabama attorneys continue to expand on the seven (7) keys to victory.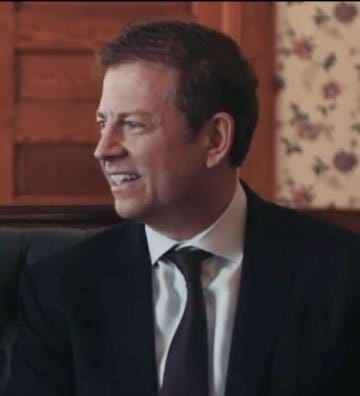 Aaron Gartlan is a graduate of Troy University and the Thomas Goode Jones School of Law who focuses his practice exclusively on representing those injured by the wrongdoing of others. He is member of the National Trial Lawyers Association's Top 100 Trial Lawyers, Million Dollar Advocates Forum and Multi-Million Dollar Advocates Forum. In addition to his legal practice, Aaron teaches Business Law as an adjunct instructor at Troy University's Sorrell College of Business and serves as a field artillery sergeant in the Alabama National Guard.