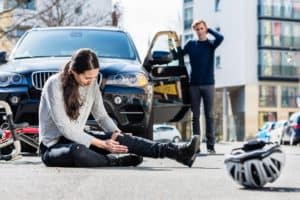 If you recently suffered injuries in a car accident, you are not alone. The Alabama Department of Transportation indicates that, on average, about 130,000 crashes occur in our state each year, causing about 38,000 injuries and 1,000 deaths. If your accident resulted from the careless or reckless acts of another driver, you may be entitled to compensation for your losses.
However, to recover compensation after a car accident, you will need to take the proper steps and avoid these 10 common mistakes:
1. Admitting Fault at the Crash Scene
You should avoid speaking about the accident to anyone at the scene other than law enforcement officers. When you talk with the officer, you will need to give certain information, including your name, contact information, drivers' license, VIN number and insurance information. You should comply with all requests for this information.
However, aside from sharing this info, you should not say anything to others. People may construe your words as accepting blame for the crash. Even saying things to be polite like "I'm sorry" could be used by others to claim that you took responsibility for the crash. Statements that can be construed as accepting responsibility for a crash will likely be used against you later on by insurance companies in an attempt to avoid paying damages.
2. Failing to Take Proper Action at the Crash Scene
You should call law enforcement immediately to report your accident. The police can secure the scene and begin to collect information that will go into an official crash report.
Also, in order to prove that the other driver was at fault, you will need to quickly to collect evidence at the scene on your own. Gathering evidence can involve getting statements and the names and numbers of the other drivers and passengers involved in the accident. Taking pictures of the damage and getting the contact information of anyone who witnessed the accident can also be quite helpful to your case.
3. Leaving the Scene of the Accident
In Alabama, a driver who leaves the scene of a car accident could be charged with a crime. Leaving the scene will also hurt your chances of gathering crucial evidence to prove fault. If you leave the scene of a crash, it will be difficult to claim that your accident was serious as well.
4. Failing to Seek Medical Treatment
After a car crash, injuries do not always present themselves right away, or your injuries may be more serious than they initially appear. Traumatic brain injuries and spinal cord injuries can be especially hard to detect unless a doctor examines you and tests for them. So, you need to seek medical attention as soon as possible after a crash.
Additionally, to recover compensation for your injuries, you will need to have a timely, professional diagnosis. If you don't have a doctor examine you for injuries, the person responsible for compensating you could claim that your injuries were not serious, or that they occurred later and were not caused by the crash.
5. Failing to Keep Proper Documentation
Keep and organize all witness statements and photos of the accident to show fault as well as all documentation of the injuries that you suffered as a result of the car accident. In order to collect compensation for your lost wages and medical bills, you will have to show proof of your damages. If you needed to go to a counselor for post-traumatic stress disorder (PTSD), then you should hold on to those bills as well in order to show pain and suffering.
Remember: Document everything, including license plates, weather reports, road conditions, speed, times, dates, insurance reports, work days missed, car repairs and every other cost and detail associated with the accident.
6. Talking with the Insurance Company before an Attorney
Insurance company adjuster work in a for-profit industry. These companies must answer to their shareholders. While an adjuster may seem compassionate and willing to help you, the adjuster is not on your side. It is the adjuster's goal to save the company money by paying nothing or as little as possible to resolve a claim. So, when you talk with an adjuster, he or she may try to get you to admit fault or partial fault or to disclose something else that could compromise your claim. They may trap you into accepting a lower amount than you deserve and are legally entitled to receive. For this reason, never talk with an insurance company before you talk with a lawyer.
7. Not Hiring an Experienced Lawyer
A common misconception is that if you have a valid claim and are entitled to compensation for an accident that was someone else's fault, then the justice system will automatically hear you and award you the money that you deserve. However, the legal system is complicated.
Working with an experienced car accident lawyer will give you the best chance possible to recover the maximum amount for your losses, whether it is through a settlement or verdict. An experienced attorney will understand how to analyze the evidence, present and negotiate the case and overcome legal hurdles that stand in the way of recovering just compensation.
8. Not Being Honest with Your Attorney
Because attorneys are legally bound to keep your consultations confidential, your car accident attorney is the one person that you can trust. If the attorney works for you on a contingency basis, the attorney won't get paid unless you obtain compensation. So, you can be sure that your attorney will be on your side throughout your case.
However, your lawyer has to know every detail about your case in order to advocate effectively for you. For instance, if you have a pre-existing injury, you should disclose that fact to your lawyer at an early stage. The bottom line: The last one to know a fact about your case should not be your lawyer.
9. Waiting Too Long to Act
Alabama has only a two-year statute of limitations. This law creates a deadline for you to act. You will be unable to recover any damages if you wait longer than two years after an accident to file your claim. Acting quickly will also ensure that your witnesses have fresh memories, and that important evidence does not get lost or destroyed.
10. Oversharing on Social Media
Any statements that you make in public could be used against you by the insurance lawyers to try to deny or minimize your claim. Also, anything written about the car crash on social media may be misconstrued as exploiting the accident for personal gain, or it may give the impression that you didn't think the accident was that serious. Generally speaking, you should avoid social media until your case is over.
Don't Lose Your Case! Get Help from an Experienced Dothan Car Accident Lawyer Today
If you were injured in a car accident in Alabama, you deserve fair compensation for the harm you have suffered. Don't let the insurance companies trick you into losing your case. Turn to a legal team that will guide you through the entire legal process and protect you and your claim from those who would seek to deny it. Contact our team at Gartlan Injury Law today and get started on the right path with a free consultation.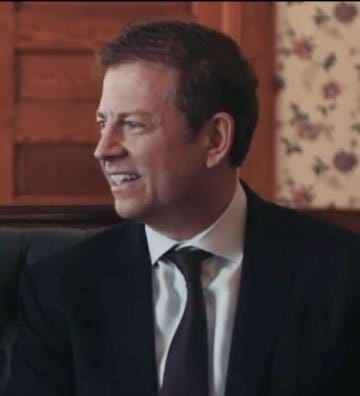 Aaron Gartlan is a graduate of Troy University and the Thomas Goode Jones School of Law who focuses his practice exclusively on representing those injured by the wrongdoing of others. He is member of the National Trial Lawyers Association's Top 100 Trial Lawyers, Million Dollar Advocates Forum and Multi-Million Dollar Advocates Forum. In addition to his legal practice, Aaron teaches Business Law as an adjunct instructor at Troy University's Sorrell College of Business and serves as a field artillery sergeant in the Alabama National Guard.