Please, continue to follow along as Alabama personal injury lawyers, wrongful death lawyers and accident trial lawyer and Aaron Gartlan with the Gartlan Injury Law in Dothan, address more in this series entitled, "What should I do after an accident or personal injury." Aaron will answer that question and equip you with the information to better face that giant corporation in the aftermath of a personal injury, wrongful death and accident.
#2 Document All Evidence, Even More Than You Think You Need!
As the old Chinese proverb goes: "the palest ink is better than the best memory." You need to objectively document all evidence that can help you help both yourself and your personal injury lawyer, wrongful death lawyer and accident trial lawyer law firm. Again, each personal injury, wrongful death and accident case is different and in many cases your lawyer will employ professionals gather and document the necessary evidence as part of trial preparation. However, this is a guide of things you can do, if the facts and circumstances allow to increase the chance of success in your case.
Take pictures of the accident scene and your injuries.
Write down witness statements – verbatim, if possible.
Journal your experience as soon as possible after the personal injury and accident.
Collect drivers' license numbers, telephone numbers, insurance information, email addresses, names, license plate numbers, and any other information you can think of from all parties to and witnesses of the personal injury and accident.
If a police officer investigated the crash and wrote up an accident report, get that officer's name and card so that your personal injury lawyer, wrongful death lawyer and accident trial lawyer law firm can request a copy of the accident report from him or her.
If you went to the hospital or to a doctor's office after the accident, collect and retain all relevant paperwork from that visit. Note what happened and what was said.
Do not worry about collecting the "perfect" information the "perfect" way. Be resourceful about it. For instance, say you don not have a camera in your glove compartment to take emergency roadside pictures. That's fine. Just take pictures with your cellular telephone.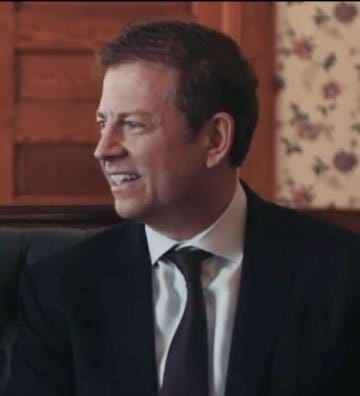 Aaron Gartlan is a graduate of Troy University and the Thomas Goode Jones School of Law who focuses his practice exclusively on representing those injured by the wrongdoing of others. He is member of the National Trial Lawyers Association's Top 100 Trial Lawyers, Million Dollar Advocates Forum and Multi-Million Dollar Advocates Forum. In addition to his legal practice, Aaron teaches Business Law as an adjunct instructor at Troy University's Sorrell College of Business and serves as a field artillery sergeant in the Alabama National Guard.