Dothan Alabama Car Wreck Lawyer Aaron Gartlan of the Gartlan Injury Law recently settled a claim with AllState Insurance Company for insurance policy limits on behalf of a good honest hard working honest Alabama family for injuries and damages sustained in an automobile wreck through no fault of their own in Houston County, Alabama with a drunk driver. The car crash occurred when a drunk driver rear-ended this fine family that was in their vehicle stopped at an intersection. The husband, wife and their daughter were all treated at the emergency room and had to receive further follow-up medical treatment.
David and Aaron were glad to take their case and went right to work. The Gartlan Injury Law through investigation discovered the drunk driver did not carry automobile insurance. However, the owner of the vehicle the drunk driver was traveling in did, and this was the second DUI related automobile accident caused by the drunk driver.
After obtaining the insurance policy limits settlement, the Gartlan Injury Law made a claim for underinsured motorist coverage benefits. Aaron Gartlan of the Gartlan Injury Law are proud of the results in this case and for the opportunity to represent fine hard working people that have suffered injuries and damages at the hands of careless and reckless conduct. They welcome the opportunity to serve your family and you.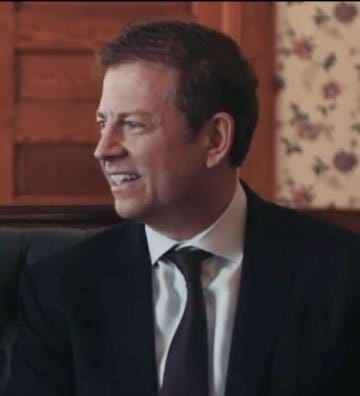 Aaron Gartlan is a graduate of Troy University and the Thomas Goode Jones School of Law who focuses his practice exclusively on representing those injured by the wrongdoing of others. He is member of the National Trial Lawyers Association's Top 100 Trial Lawyers, Million Dollar Advocates Forum and Multi-Million Dollar Advocates Forum. In addition to his legal practice, Aaron teaches Business Law as an adjunct instructor at Troy University's Sorrell College of Business and serves as a field artillery sergeant in the Alabama National Guard.