Alabama Personal Injury and Accident Lawyers Aaron Gartlan of Gartlan Injury Law in Dothan recently settled a claim for a hard-working Alabama couple who were seriously injured in an accident that was no fault of their own. The Alabama couple was traveling together when another driver lost control of their vehicle and propelled into them head-on as they were traveling in the southbound lane. The collision was so severe both vehicles were a total loss. Physically and mentally injured, they turned to personal injury and accident lawyer Aaron Gartlan of Gartlan Injury Law for help. Immediately the couple knew that they had made the right decision and felt at ease with the firm handling this delicate situation. Not only were they able to obtain the policy limits from the adverse insurance company they were also able to recover from a UIM claim. The accident had put the couple in quite a financial strain with lost wages and medical bills, but Gartlan Injury Law was able to recover for these wages and bills which helped to absorb the losses as a result of the automobile wreck.
Insurance companies can be extremely tricky and elusive when it comes to dealing with them on your own. There are many avenues that must be investigated in each and every accident as they are each unique. That is why it is imperative to obtain counsel as soon as possible to prevent these insurance companies from devaluing your case. Had the couple not retained counsel when they did this case would have had a drastically different ending.
The Gartlan Injury Law is always available and prepared to help you get what you deserve. We now have representatives available 24/7 on our website at www.dothanalabamalawyer.com. Please feel free to contact us here or give us a call at 334-699-4625. All consultations are 100% free and 100% confidential.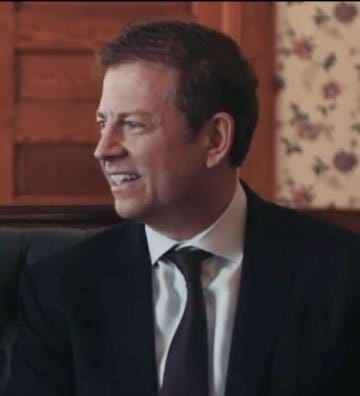 Aaron Gartlan is a graduate of Troy University and the Thomas Goode Jones School of Law who focuses his practice exclusively on representing those injured by the wrongdoing of others. He is member of the National Trial Lawyers Association's Top 100 Trial Lawyers, Million Dollar Advocates Forum and Multi-Million Dollar Advocates Forum. In addition to his legal practice, Aaron teaches Business Law as an adjunct instructor at Troy University's Sorrell College of Business and serves as a field artillery sergeant in the Alabama National Guard.