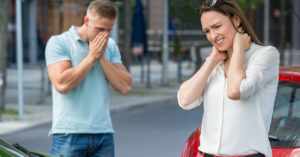 People can sometimes be partially at fault for the accidents that cause them to suffer injuries. For instance, someone involved in a slip and fall accident may not have been wearing the appropriate footwear for a certain situation, or a driver may have contributed to an accident by speeding. In legal terms, this fault is known as contributory negligence.
Most states still allow accident victims to claim compensation even if they were partially at fault for their injuries. Alabama, unfortunately, is not one of them. In our state, even if an accident is one percent at fault for his or her accident, the victim may be barred from receiving any compensation at all. Due to this law, it is crucial that accident victims speak to an experienced Alabama personal injury lawyer who will protect their rights and seek all compensation which they are due.
At Gartlan Injury Law, we work hard to investigate cases. By gathering the facts, we are prepared when insurance companies try to shift fault to our clients. To discuss how we can put our approach to work for you, contact us today and receive a free consultation about your case.
Why Does Fault Matter in Personal Injury Claims?
Fault matters in all personal injury claims in Alabama. In order to claim compensation, you must prove that someone else was at fault for your accident. This holds true in Alabama for car accidents as well.
Although a handful of states follow no-fault rules, Alabama is a tort auto insurance state. In other words, if you are hurt in a car accident, you must first file a claim with the at-fault driver's insurance company instead of your own. In no-fault states, all drivers first file a claim with their own insurance company after a crash, regardless of who was at fault.
Additionally, in some other states, the law allows accident victims to recover compensation as long as they were less than 49, 50 or 51 percent at fault, depending on the model of contributory negligence which the state follows. Alabama follows a pure contributory negligence model. When an accident victim is even one percent at fault for the crash, the victim can be barred from receiving any compensation at all. For this reason, insurance companies will almost always content that the accident victim was at least partly to blame for his or her injuries. The insurance company wants to avoid paying any compensation.
Are There Any Exceptions to Alabama's Contributory Negligence Rule?
As harsh as Alabama's contributor negligence rule may seem to be, several exceptions exist. Those exceptions include:
Sudden emergency doctrine – If a person experiences an emergency, they are expected to act in the same manner as a reasonable person would act in the same situation. For example, if a driver had a heart attack and could no longer control his or her vehicle, the person could not be found negligent because there was little that a reasonable person could to avoid the emergency.
Last clear chance doctrine – This exception places responsibility directly on the person that caused the accident. If a driver had one last chance to avoid a crash but ended up causing an accident anyway, other accident victims could still collect compensation – even if they were partly to blame for the crash.
Children – When a child under the age of seven contributes to an accident, Alabama law is clear about the fact that the child cannot be found negligent. The law presumes that children in that age range lack the capacity to act negligently. In most cases, children between the ages of seven and fourteen are also exempted from the contributory negligence rule. However, if an accident victim can prove that a child of this age had the discretion, intellect and sensitivity to understand the danger, they can be found negligent for an accident they were involved in.
Disabled individuals – Certain disabled individuals are considered to not have the mental capacity to understand what is dangerous behavior. These individuals are expected to provide only the same duty of care that a person suffering from the same infirmity would provide.
All of these exceptions allow certain individuals to still claim compensation when another person causes an accident. At Gartlan Injury Law, we can examine all aspects of your case and look at whether contributory negligence may be a factor and, if so, whether one of these exceptions may apply.
How Can You Prove Fault in Personal Injury Claims?
To establish that another person was at fault for an accident in Alabama, you must prove four basic elements. Those elements are:
Duty – You must prove that the person that caused the crash owed you a duty of care. For example, all drivers have a duty to operate their vehicle in a reasonable manner so no one becomes hurt.
Breach – A breach of duty is the negligent act that caused the accident. You must prove the act of the individual that breached his or her duty of care.
Causation – Establishing that a negligent act occurred is not enough to establish a personal injury claim. You must also prove that the negligent act caused your injuries.
Damages – Personal injury claims are meant to compensate victims for their losses, or damages, which they suffered as a result of an accident. Without actual damages, no personal injury claim is possible.
To prove these elements of a negligence claim, you will need several types of evidence. This evidence may include photos, police reports, physical evidence from the accident scene and medical reports.
How Can an Alabama Personal Injury Lawyer Help with Your Case?
Due to the fact that Alabama's contributory negligence rule bars accident victims from claiming compensation when they have contributed to the accident that caused their injuries, it is essential that you speak to a personal injury lawyer in Alabama that can help with your specific claim.
At Gartlan Injury Law, we are committed to helping accident victims, and we want to help you, too. We will know how to counter any arguments that you were partly at fault for your accident and pursue full and fair compensation on your behalf. Contact us now to review your case in a free consultation.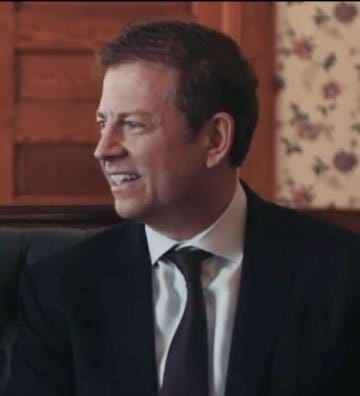 Aaron Gartlan is a graduate of Troy University and the Thomas Goode Jones School of Law who focuses his practice exclusively on representing those injured by the wrongdoing of others. He is member of the National Trial Lawyers Association's Top 100 Trial Lawyers, Million Dollar Advocates Forum and Multi-Million Dollar Advocates Forum. In addition to his legal practice, Aaron teaches Business Law as an adjunct instructor at Troy University's Sorrell College of Business and serves as a field artillery sergeant in the Alabama National Guard.