In this series, our Alabama personal injury lawyers of the Gartlan Injury Law in Dothan explore and share eleven (11) secrets about automobile wrecks and on the job injuries that you must understand or travel at your own peril. We invite you to follow along from one (1) to eleven. If at any point along the way you want to talk in detail about your case or claim, free to take advantage of our free, confidential, no obligation consultation, where you will receive an honest evaluation of your case from one of our injury attorneys.
Maximizing recovery in your case is both an art and a science. Although every accident is unique and scary in its own way, there are also "rules of thumb" that apply to almost every accident that involves damages and injuries. Understanding these eleven secrets is critical:
Secret #1: Failure to investigate, talk to witnesses and collect/preserve evidence quickly can be a massive mistake.
Getting into a car, truck, motorcycle crash is a scary ordeal. No one goes out on the road expecting to be in a crash. But once an accident happens, a subtle "ticking clock" starts to count down. As we have discussed earlier, witness statements, evidence, and pictures of the scene can get lost or destroyed, fade, or disappear. You may understand this now, in the abstract. But in the chaos of the immediate aftermath of an accident, you will likely be distracted by one hundred one (101) things: the excruciating pain of the injury, your anger at the driver, your shock, etc.
It is absolutely essential that you document — even "over collect" – potentially relevant evidence. If you are too hurt or discombobulated, designate someone you trust to start on this process. The best resource for this is your attorney.
Secret #2: In some cases, particularly commercial truck accident cases and serious industrial and work place injuries and deaths – you may need to strike an immediate blow against Goliath.
Why? Because in significant cases – particularly ones involving fatal or serious injuries – the attorney will need to use discovery power and to exercise subpoenas as soon as possible (ASAP) to protect to your rights. The lawyer can then see the truck driver's criminal history, driving record, driving log, onboard computer, employment records, training records, disciplinary records, safety records, surveillance videos and other key information to prove liability and preserve your chance to obtain recovery.
Secret #3: No (good) personal injury and accident lawyer works in a vacuum.
A good attorney will pay to get the council of experts to evaluate how much care you might need, to get concrete estimates of total damages, and to make sure that you get fair treatment. Your lawyer may work with economic advisors, accident scene investigators, psychologists, medical professionals, and even other lawyers to build a logically and legally taught case. Thank you for joining our Alabama lawyers at the Gartlan Injury Law to partake in this writing about eleven critically important must knows in personal injury and accident cases. We hope you will continue to follow along. As always if you have more questions or specific questions that relate to you, we offer a free consultation that can be accomplished over the telephone, at our office or a convenient location for everyone. We look forward to hearing from you.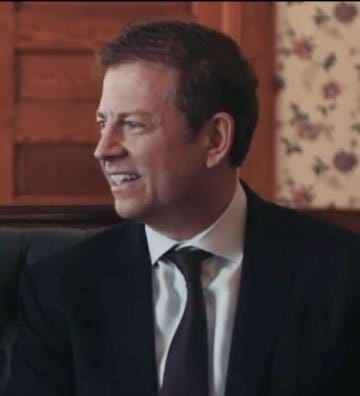 Aaron Gartlan is a graduate of Troy University and the Thomas Goode Jones School of Law who focuses his practice exclusively on representing those injured by the wrongdoing of others. He is member of the National Trial Lawyers Association's Top 100 Trial Lawyers, Million Dollar Advocates Forum and Multi-Million Dollar Advocates Forum. In addition to his legal practice, Aaron teaches Business Law as an adjunct instructor at Troy University's Sorrell College of Business and serves as a field artillery sergeant in the Alabama National Guard.